EHG's award winning spa business, La Siesta Spa which has been operating since 2010, unveils its new look and name this autumn. From 1 September 2018, it officially becomes known as 'La Spa', a name that more accurately reflects the spirit of the brand.
Currently, with five spa branches across five properties and a spa menu featuring over 30 treatments and therapies, more than half the spa's 3,500 customers are non EHG-guests. This percentage share is rising and indicates how much the business has become a trendsetter in Vietnam's spa and wellness industry.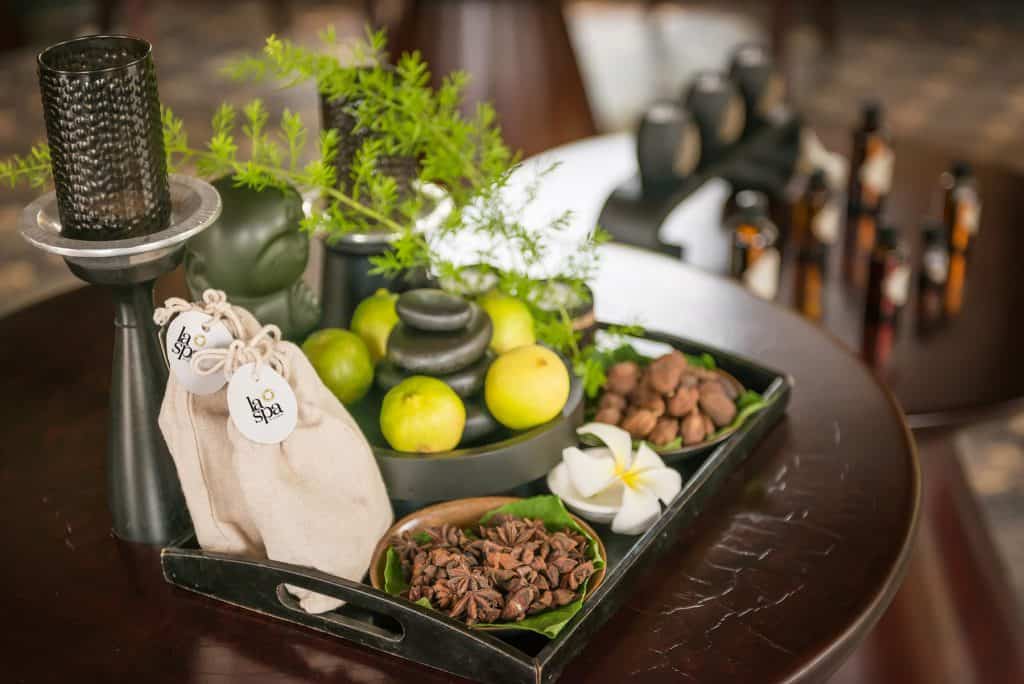 Ms Kim, Spa Director comments, "our name change and rebrand will give us a distinct presence within the La Siesta Hotel & Resort brand. The time is now right for us to demonstrate independence while still being aligned with the EHG group of which La Spa is a member".
The brand refresh features a new logo, a consolidated service rationale, a color make over and a united feel across the spa business.
La Spa's new logo features four leaves inside a circle moving from young to old and back to young depicting the cycle of life and continual growth. La in Vietnamese means leaf, which is the main raw ingredient in La Spa's range of essential oils, herbal pillows and teas.
The number four is the new brand's building block. La Spa customers will experience four kinds of essential oils, four types of teas, four signature spa packages and four exclusive spa products.
La Spa's high quality standards and service will remain the same as before. In addition, a number of processes, facilities and products are being enhanced to bring customers added benefit and experience.  Overall, the rebrand will make the spa heritage stronger as La Spa aims to be the pioneering spa business in Vietnam's Hospitality Spa industry.
Click here for more details.