WHY YOU SHOULD PLAN AHEAD WHEN VISITING HANOI DURING TET
Governed by tradition, taboos and legends, Tet Nguyen Dan (Tet) welcomes the lunar New Year and spring's arrival. People honor their ancestors and make offerings at family altars. Custom dictates that actions and thoughts at the start of the lunar New Year influence one's fate and prosperity for the coming 12 months.
This is the country's most important festival and major seven-day public holiday. During this time, visitors will discover Hanoi's quieter side as the city streets are less crowded and frenetic. However, aside from enjoying the peace, visitors need to be aware of factors which could impact on travel plans during Tet.
Many people return to their home towns and villages for customary family reunions. Schools, state offices and many businesses, including some family-run restaurants, close over the statutory holiday period (from three to seven days). Banks are also shut so make sure you do not need to use banking facilities at this time.
Public services may be limited and extremely overcrowded with a high volume of domestic travelers. Tickets for trains, planes and intercity buses sell out well in advance, while prices rise steeply, sometimes by as much as 30%. Therefore, is advisable not book at the last minute.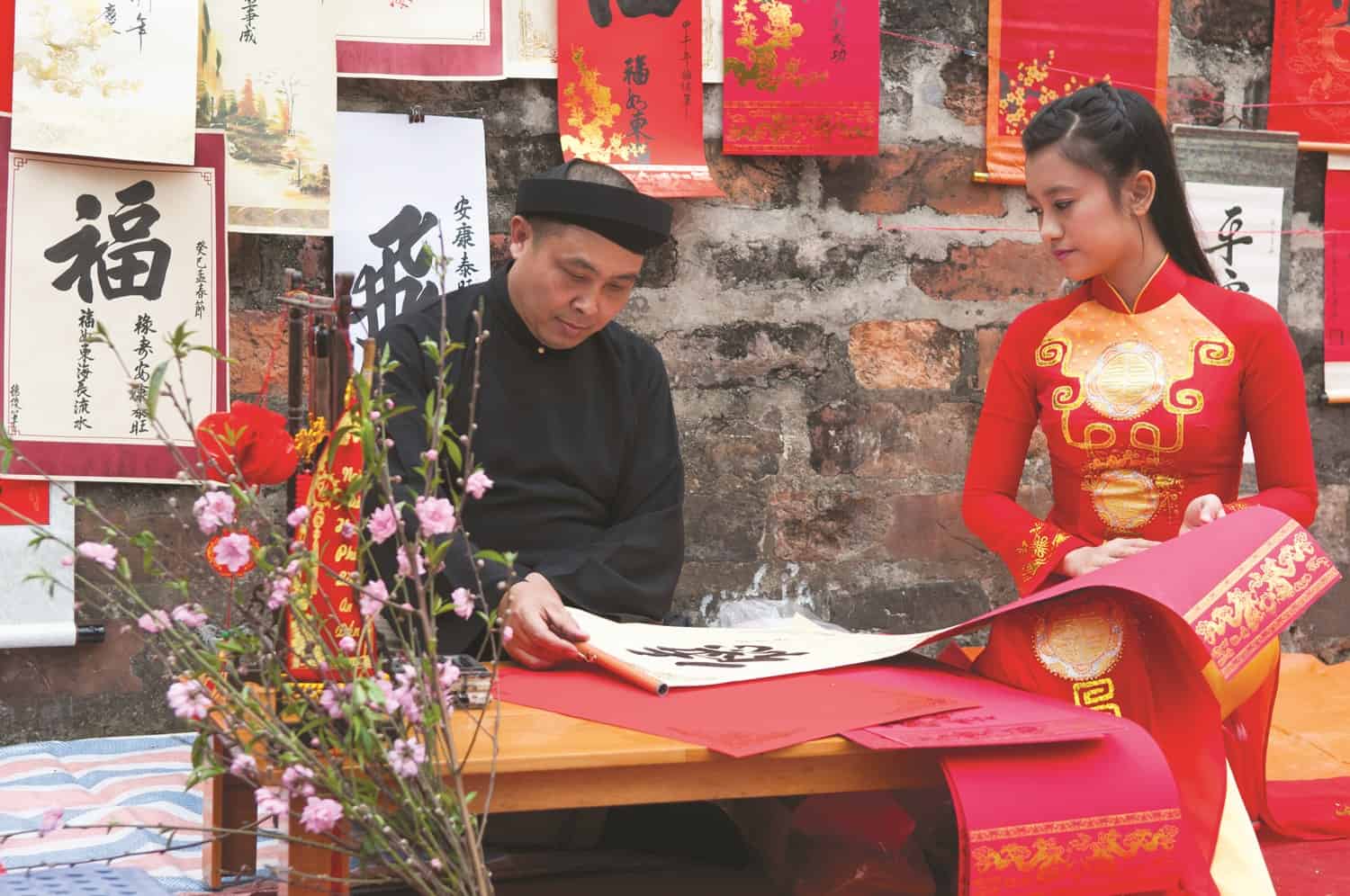 While some tourist sites remain open, many museums, exhibitions and other tourist venues may close extra early during the first three days of Tet or alter their opening hours.
Significant religious sites outside Hanoi such as the Perfume Pagoda (Ha Tay) and Bai Dinh Pagoda (Ninh Binh province) are inundated with Vietnamese visitors. While this is makes for an interesting local experience it also signals travel nightmares, congested roads and jampacked sites.
Tet is a good time for shopping – prices are reasonable because sellers want to start the new year well; however, one should avoid aggressive bargaining which is considered to bring bad luck for the year.
An important tradition to note is Vietnamese people believe that the first person to visit one's home on New Year's Day dictates the coming year's fortunes. Therefore, this individual should be successful with a good character and moral values. One should not visit Vietnamese families on this day unless invited to.
On the plus side, Tet New Year's Day gives one the luxury of enjoying Hanoi's normally noisy and crowded places in peace. Wander the unusually empty, quiet alleys bereft of people, cars and motorbikes and see the quiet side of Vietnam's capital.
Tet 2020 calendar
7 days' statutory holiday
23 January – 1st day of the holidays
24 January – Vietnamese New Year's Eve
25 January – Vietnamese New Year's Day
26-29 January inclusive – Tet holidays (during which Government offices, state-owned companies and schools will be closed)