Thanks to home grown talent, Red Bean and the Gourmet Corner are major players in Hanoi's restaurant scene, which continues to develop in sophistication and creativity. EHG's young, talented and stylish chefs are making a name for themselves and consistently impressing diners. We meet four of EHG's Executive Chefs in Hanoi: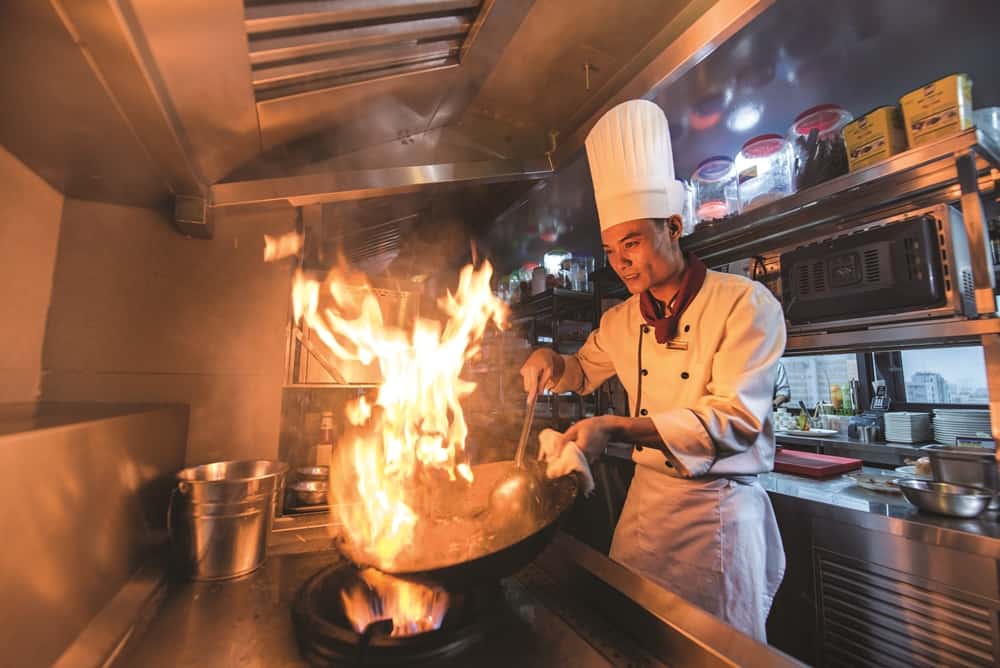 Nguyen Van Long, Executive Chef – The Gourmet Corner Restaurant
No one in Long's family could understand his aspirations to become a chef, meaning he had to battle hard against prejudices. Inspired by TV celebrity chef programmes and heeding invaluable advice, such as how to accept criticism, stood him in good stead. He joined the Gourmet Corner as a cook when it opened in 2010 and reveled in being part of this new restaurant venture. Now nine years later, as the restaurant's Executive Chef, Long's passion, creativity and hard work – values he instills in aspiring chefs – has paid off. He respects his team's friendliness and unity and is proud of the success and the contribution he has made.
Dang Xuan Hao, Executive Chef – Red Bean Ma May
Graduating from Hoa Sua Economics & Tourism College (established to help the poor, disabled, orphans, street kids and disadvantaged youth) Hao's story is one of dedication, perseverance and battling against the odds. Seven years working in a variety of European and Vietnamese restaurants in Hanoi helped him secure a job as cook at the Gourmet Corner. It was a testament to his skills when he was invited to help establish the five-star standard Temple Restaurant at La Siesta Resort in Hoi An. Once The Temple was successfully operational Hao returned to Hanoi and to a further promotion. Now as Red Bean Ma May's Executive Chef, he continues to take the restaurant brand from strength to strength.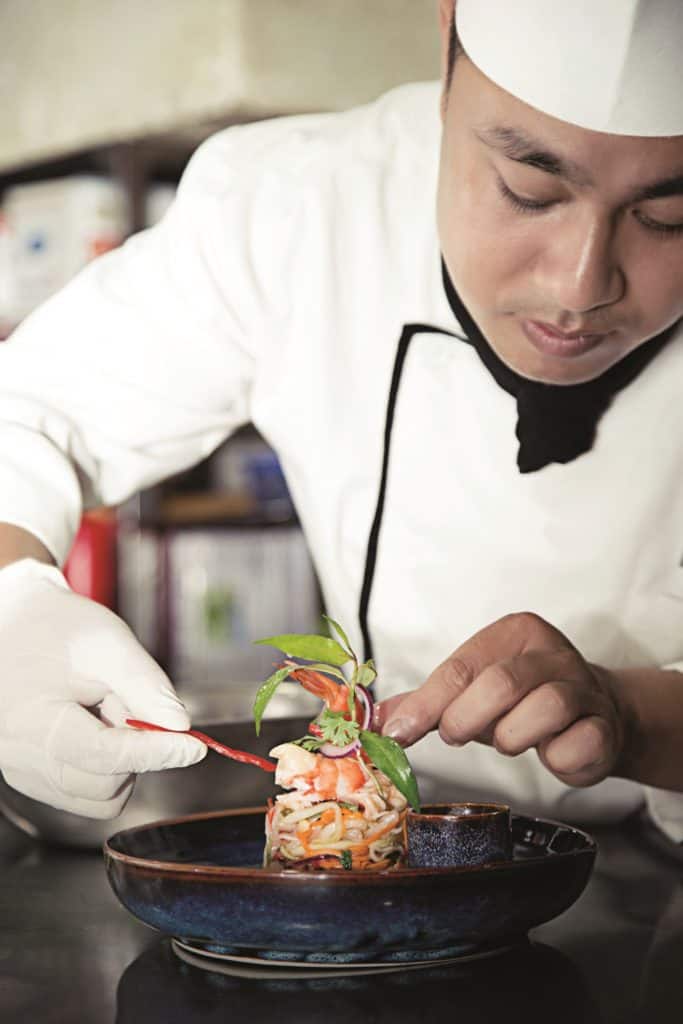 Dinh Van Manh, Executive Chef – Red Bean Nguyen Quang Bich
Manh, a gentle, humble man, was born into a farming family. He was inspired by his mother, who taught him how to cook and then gained the confidence and self-belief to be become a chef while studying at Hanoi Tourism College. He is driven by a desire to introduce diners to the very best of Vietnamese cuisine. After stints at the Sheraton and Hilton Hanoi Opera Hotels he brought his passion to EHG's Red Bean restaurants. He relishes the creative freedom to experiment with menus while at the same time ensuring Red Bean stays true to the values and traditions of Vietnam's food, respecting the requirements of each dish and compromising on nothing.
Ngo The Hoang, Executive Chef – Red Bean Cau Go
Hoang's mother inspired his love of cooking and he knew his destiny was to become a chef. Like Hao he learnt his trade at Hoa Sua. Giving back what it gave him he stayed at the school for another 10 years as a teacher and mentor to new aspiring chefs. He then seized an amazing opportunity to work in the restaurant trade in France and Luxembourg for two years where he was exposed to invaluable new ways of working. Back in Hanoi after a stint at Pots'n Pans restaurant and Dương's he found his home at Red Bean Cau Go. With a passion for both Asian flavors and European cuisine, he creates inspired fusion dishes combining his Asian heritage and international experience.