The Lotus flower has been voted Vietnam's national flower. Usually pink and white, though other colors do occur, the flower enjoys warm sunlight and is intolerant of the cold. Planted in the mud at the bottom of ponds and rivers the leaves float on the surface like large flat umbrellas while the petals open in the morning. Lotus flowers are associated with the sun as they bloom during the day and close at night sinking beneath the surface.
The Lotus means rebirth – the flower looks clean and pure against the background of muddy pond water. Thus, the flower has come to be associated with purity and beauty in both the Buddhist and Hindu religions. In Buddhism, it is also associated with spiritual awakening and faithfulness. The breaking of the water's surface every morning is also suggestive of desire, which leads to the connotation of spiritual enlightenment.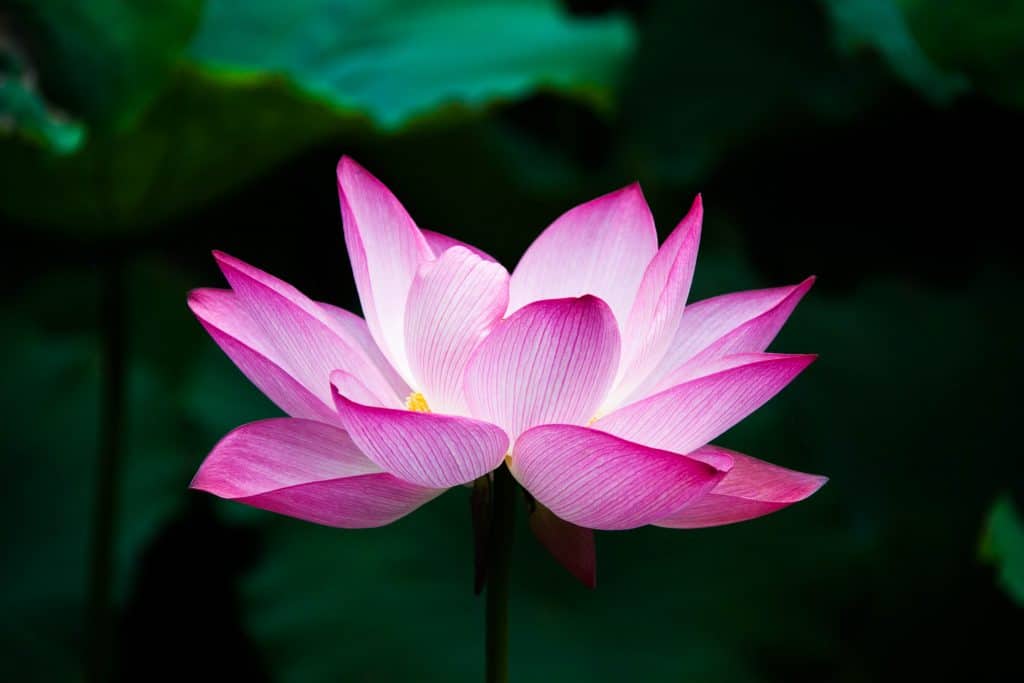 The Lotus flower also represents female fertility as well as birth or rebirth. In Asian mythology, it symbolizes the female reproductive organs from which new life is born. Lotus flowers also appear in Hindu and Greek mythology. Hindus refer to the God Brahma as "lotus-born" for he is said to have emerged from a lotus that was the navel (or center) of the universe. The holiness of the flower is illustrated by the legend that when the Buddha walked on the earth he left a trail of lotus flowers behind him instead of footprints, one myth relates that he first appeared floating on a lotus.
The Lotus flower is a multi-purpose plant.  Apart from its decorate beauty many parts are edible and useful, especially medicinally.  Lotus flower tea can lower cholesterol and help improve circulation while the flowers are used to stop bleeding.  The seeds can be used to combat digestive disorders, spleen, kidney and heart ailments and reduce blood pressure. The dried flowers are incorporated as a seasoning in cooking, the stems in salads and the seeds roasted for use in soups and sauces.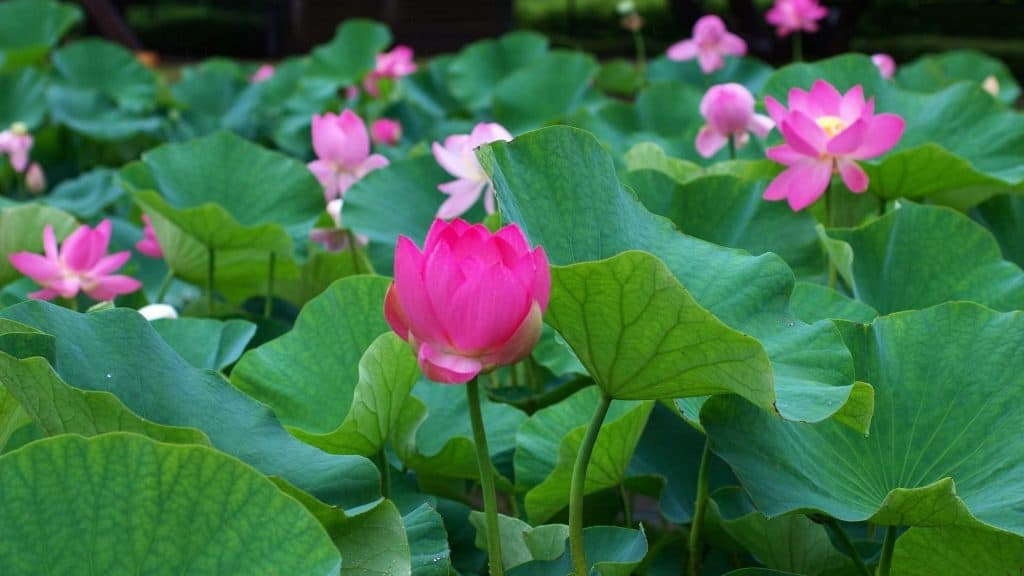 Vietnam maintains a long-standing love affair with the Lotus. Numerous traditional folk songs and poems pay tribute to the flower, which is the most common representative symbol for the culture and lifestyle of the Vietnamese. It rises from the mud up to the sun without being polluted. It represents strength and stands for the divine beauty that can come from impurity as well as representing the growth and prosperity of the Vietnamese over 5,000 years.
The Lotus flower enjoys a three-month season from late May through June and Tay Ho (West Lake) area of Hanoi is one of the best places to witness the beauty of hundreds of Lotus flowers in full bloom.