Tet is an occasion to celebrate and a time for people to gather and enjoy traditional food with family and loved ones in a cosy atmosphere.
To mark the year of the Rat, EHG's restaurants & sky bars are offering Tet celebrations available during Lunar New Year 2020.
Let's explore our special menu for this Tet celebration at every restaurant & sky bar!
Cloud Nine Restaurant & Lighthouse Sky Bar
Add: 27 Hang Be Str., Hoan Kiem Dist., Hanoi
Tel: (+84-24)3929 0011
24, 25 & 26 January 2020: All day
Tet Celebration Set menu
Fireworks Party
24 January 2020
DJ JAHMINH – Lucky draw – Fireworks – Countdown – Special menu
********
Red Bean Cau Go Restaurant & Twilight Sky Bar
Add: 1 Cau Go Str., Hoan Kiem Dist., Hanoi
Tel: (+84-24)3938 0963, Ext: 705
24, 25, 26 & 27 January 2020: All day
Tet Celebration Set menu
FIREWORKS PARTY 2020
24 January 2020: 21:00 – 24:00
DJ Socola – DJ Miu Miu – Dancer: Diva Group – Violin artist Dung Lê
– Lucky draw – Fireworks – Countdown – Special menu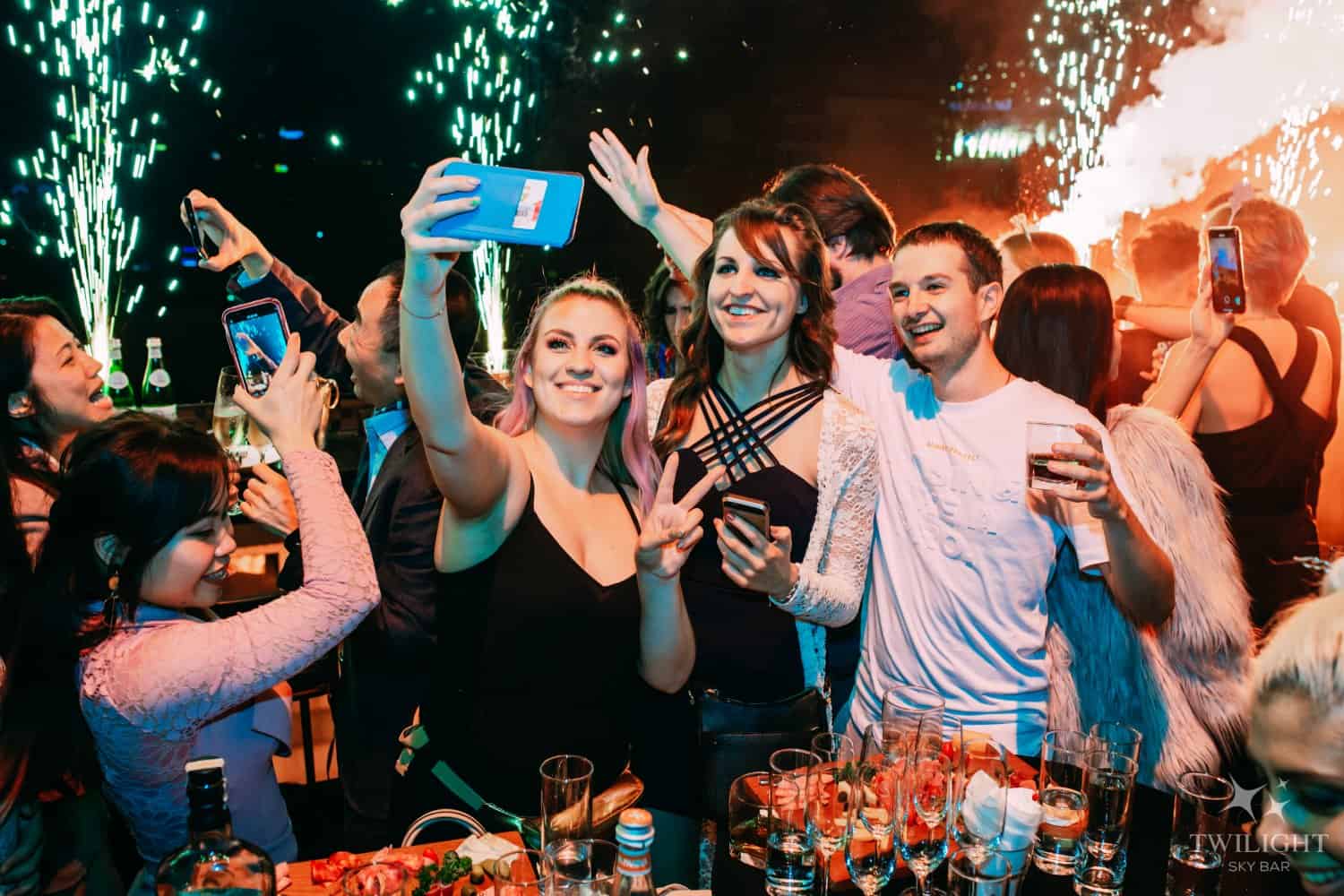 ********
Red Bean Trendy Restaurant
Add: 12 Nguyen Quang Bich Str., Hoan Kiem Dist., Hanoi
Tel: (+84-24) 3923 4026
24, 25 & 26 January 2020
Holiday menu and Tet Celebration Set menu
********
Red Bean Ma May Restaurant & Moonlight Sky Bar
Add: 94 Ma May Str., Hoan Kiem Dist., Hanoi
Tel: (+84-24) 3926 3641, Ext 8105
24, 25 & 26 January 2020: All day
Holiday menu and Tet Celebration Set menu
FIREWORKS PARTY 2020
21:00 – 24:00
24 January 2020
DJ Performance – Lucky draw – Fireworks – Countdown – Special menu
********
The Gourmet Corner Restaurant & Diamond Sky Bar
Add: 32 Lo Su Str., Hoan Kiem Dist., Hanoi
Tel: (+84-24) 3935 1632
24&25 January 2020 – Tet Special set menu
25&26 January 2020 – Tet A la carte menu
Lunar New Year Drink Menu
Lunar New Year Wine List
FIREWORKS PARTY 2020
20:00 – 0:30
FRIDAY, 24 JANUARY 2020
DJ Blond from Cuba – Live music – Fireworks – Countdown – Special menu
********
Red Bean Hoi An Restaurant, Classic Wing
Address: 132 Hung Vuong, Thanh Ha, Hoi An, Viet Nam
Tel:+84 235 3915915
25 January – Vietnamese Set Menu
26 January – Vietnamese Set Menu
27 January – Lunar New Year Buffet