Viet Nam Soul cocktail is a blend of red glutinous rice wine (ruou nep cam in Vietnamese) combined with a sweet and sour mix of lime or orange juice with sugar, egg white and a hint of Angostura bitters.
It features on the new drinks menu at The Temple, an exclusive La Siesta invention created by The Temple bar team. The desire was to make a signature cocktail using only traditional Vietnamese ingredients. Red glutinous rice wine was chosen as the basis. This wine is distilled from red glutinous rice which can only be grown by the Muong ethnic people in Thanh Hoa Province. They mix it with a special yeast made from roots, leaves and branches of rare forest plants. This has a special flavor like no other rice which gives it a very sweet, smooth taste. After three months and ten days incubating in jars sealed with banana leaves buried in soil, the rice mixture is filtered to extract the wine, which has taken on the red-purple color of the purple dyed rice.
The rice wine drunk neat is of course strong so as a counterbalance the bar team experimented with fresh Vietnamese lime or orange and with egg white to make the wine base more palatable whilst retaining the essence of its flavor. The egg white creates a milky foam giving a more complex silky rich texture. Viet Nam Soul has a perfect balance of sour and slightly sweet tastes, combined with the deep fragrant aroma of red glutinous rice wine. It is also visually attractive with its light purple hue topped wth white foam and garnished with orange peel.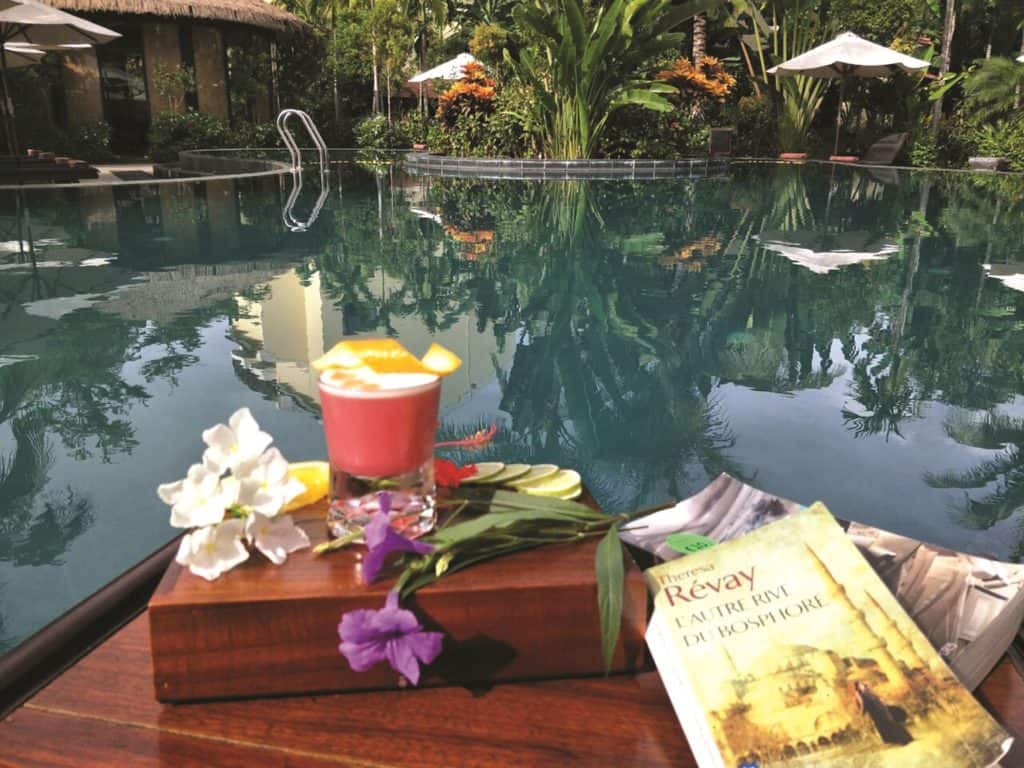 Next came its name. The team reviewed the reason for incorporating red glutinous rice wine. They wanted to introduce people to one of Vietnam's special local wines which carries a deep hospitable meaning. The Muong ethnic usually serve neat glutinous rice wine to important guests, close friends and family as a sign of their friendship and hospitality, particularly on special occasions such as Tet Lunar New Year's Eve and during the Tet holiday. Also, whilst burying the rice mixture in the soil the Muong pray to the gods asking for the wine to have a perfect taste.
The cocktail embodies the spiritual essence of traditional life and hospitality, of feelings and thoughts and the heart of Vietnamese culture. Hence, what better name to give it than Viet Nam Soul.