Are you looking for a day trip from Hoi An with a difference? Then consider a visit to the Ba Na Hills (which means 'my mountain' in the language of the Katu ethnic group) and the Golden Bridge, 70km Northwest of Hoi An, passing through Da Nang on the way. The park is open every day from 7.30am to 9.30pm; however, during the peak season of April to August it is crowded, being extremely popular with Vietnamese as well as foreign visitors.
The focal point is the iconic pedestrian Golden Bridge (Cầu Vàng in Vietnamese). Designed by Vietnamese architects the bridge is 150m long and 1000m above sea level and supported by two gigantic stone hands. It opened in June 2018 and soon became an international sensation.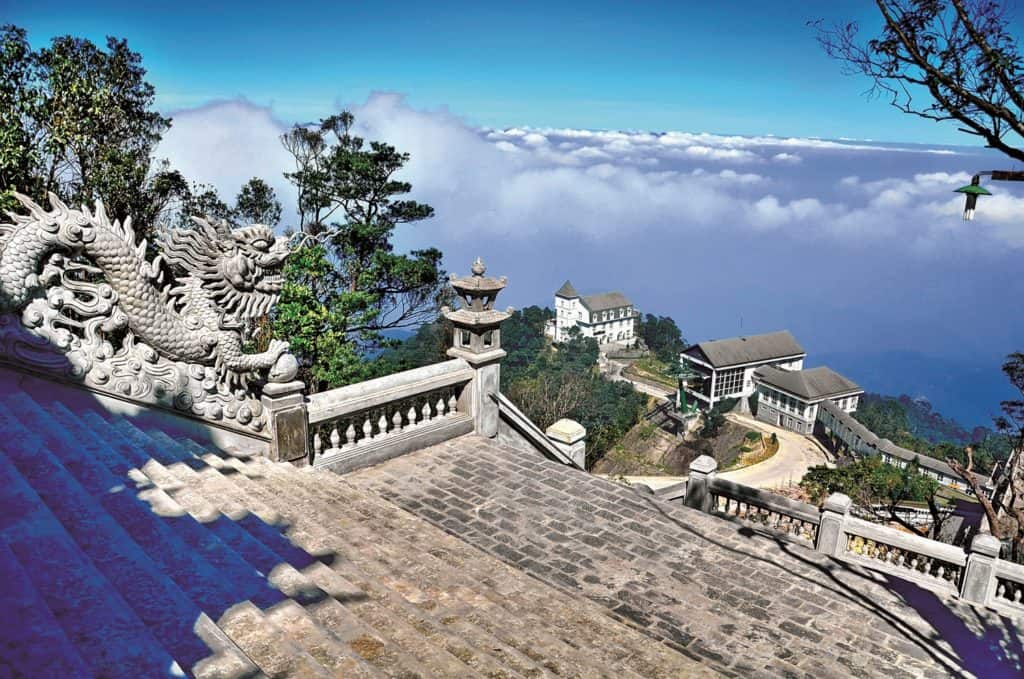 Ba Na Hills are reached by cable car – one of the highest and longest in the world at 5,801m long and 1,368m at its highest point.
There is a wealth of things to see and do, including: the French Village, a replica in miniature of European Renaissance architecture; the Jardin D'Amour, a European style flower garden; Ling Ung Pagoda on top of the hills with a 27m high statue of Buddha; the Nine Floor Goddess Shrine; Tombstone Temple and many other temples and monasteries.
Visitors to the park are not allowed to take in their own food; however, there are several restaurants serving a variety of food.
Of special appeal to families is the Fantasy Park with its many themed attractions and fair ground rides.
A trip to Ba Na Hills and the Golden Bridge provides something for everyone during a packed day out.