[vc_row][vc_column][vc_column_text]We were hugely proud and delighted when Agoda informed us that La Siesta Trendy Hotel & Spa has been recognized in the top 5% of Agoda's Vietnam market. Our property has been named a winner of Agoda's 2017 Gold Circle Awards, recognized for exceeding guest expectations and offering a unique world-class service.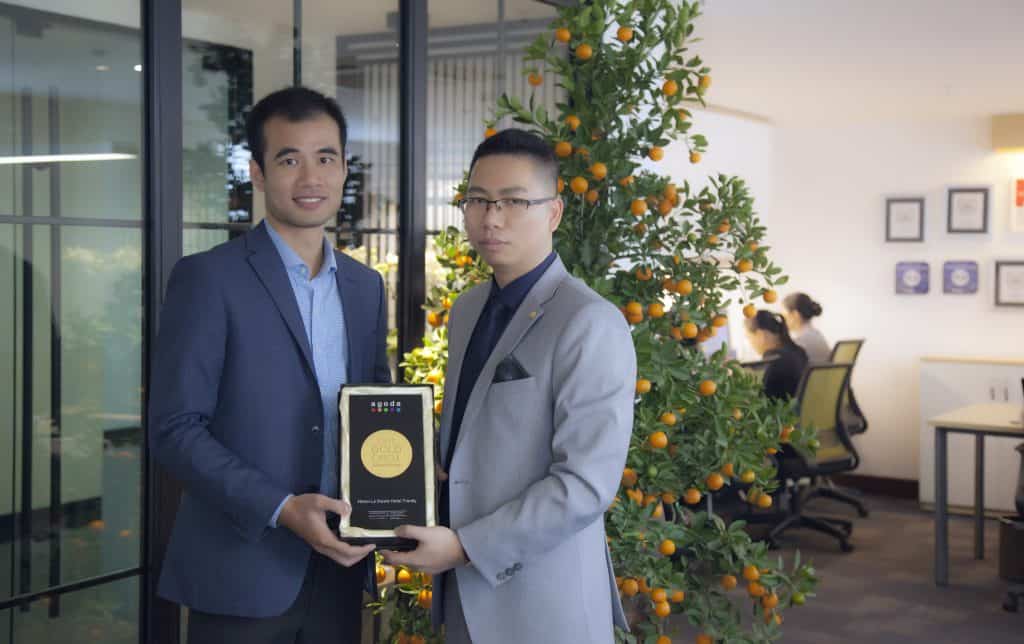 [/vc_column_text][vc_row_inner][vc_column_inner width="2/3″][vc_column_text]Established in 2005, Agoda is one of the world's leading global online booking platforms. With a staggering number of approximately 1.8 million properties on its books, Agoda is one of the largest online sellers of hotel accommodation. In 2009, the site launched the Gold Circle Awards to honor Agoda's top performing hotel partners around the world. Given the millions and millions of accommodation options today, competition is extremely tough. The Gold Circle Awards are a mark of excellence in the online market, recognizing the top performing hotels that show a true and dedicated commitment to Agoda customers.
Just 1% of properties have made it to the dizzy heights of this year's recognitions. Now in its 9th year, the Agoda 2017 Gold Circle Awards honors those businesses with top class customer reviews, competitive pricing and availability and a commitment to amazing customer service. These awards symbolize excellence in the global hotel industry. Nowadays more than ever, guests expect value money and their expectations met or exceeded. It is a tough market out there and not easy to be the leader of the pack.
EHG and La Siesta Trendy are looking forward to receiving this prestigious award at a special ceremony in Saigon on 18 January 2018.
All the management and staff would like to take this opportunity of thanking our guests who have stayed at La Siesta Trendy for your amazing support and wonderful reviews – all of which have contributed to us receiving this honor.[/vc_column_text][/vc_column_inner][vc_column_inner width="1/3″][vc_single_image image="1874″ img_size="full" alignment="center" onclick="custom_link" img_link_target="_blank" link="http://mediaroom.agoda.com/agoda-announces-winners-2017-gold-circle-awards/"][/vc_column_inner][/vc_row_inner][/vc_column][/vc_row]