Elegance Hospitality Group (EHG) will soon be unveiling a new look for the rooftop of La Siesta Diamond Hotel & Spa. The luxury boutique hotel operation, which includes the La Siesta hotel brand, La Siesta Spa and Red Bean restaurants, is opening the Diamond Sky Bar on the hotel's 13th floor this summer. Undeniably, the group's second and newest bar with a view is set to become one of the capital's best rooftop destinations. A cool lounge bar with a creative design concept, awe-inspiring views of Hanoi's skyline, great beverages and food will make it an influential player on Hanoi's growing sophisticated bar scene.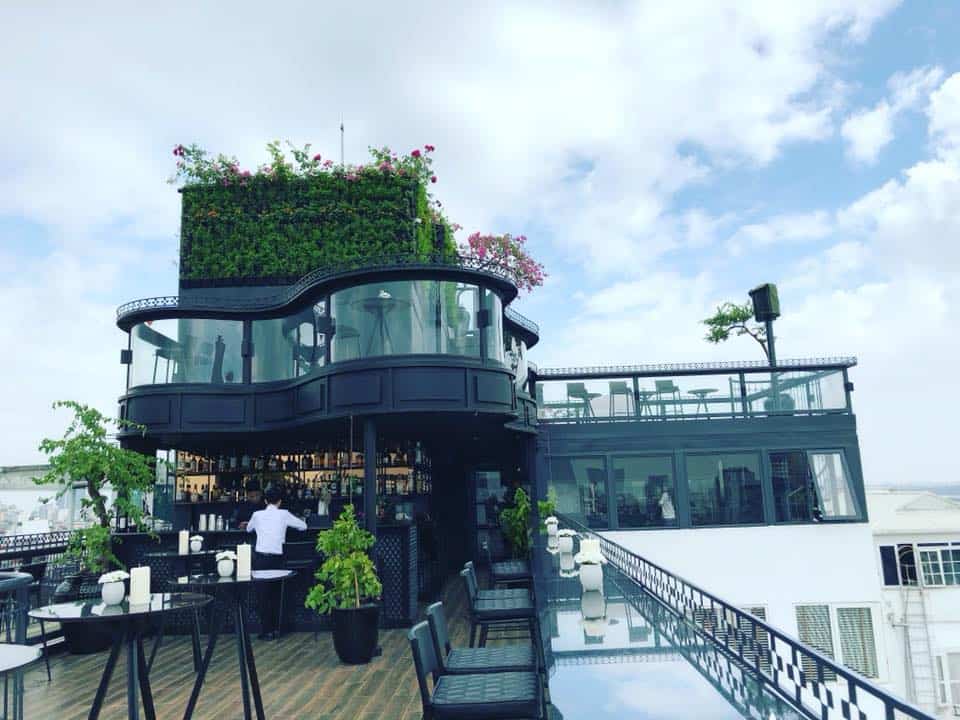 Mr Do Van Dan, EHG's Chairman said, "we are very excited to be opening the Diamond Sky Bar which is our second rooftop bar and the third of our standalone mature bars in the group. EHG is recognized for bringing something new to the table in Hanoi's hospitality industry and enhancing the city's wine and dine experience".
EHG properties are known for their refined service, impeccable design, distinctive identities and great experiences. The bar represents a new milestone for the group as well as a testament to some meticulous planning, inspired design and clever use of the rooftop surface area.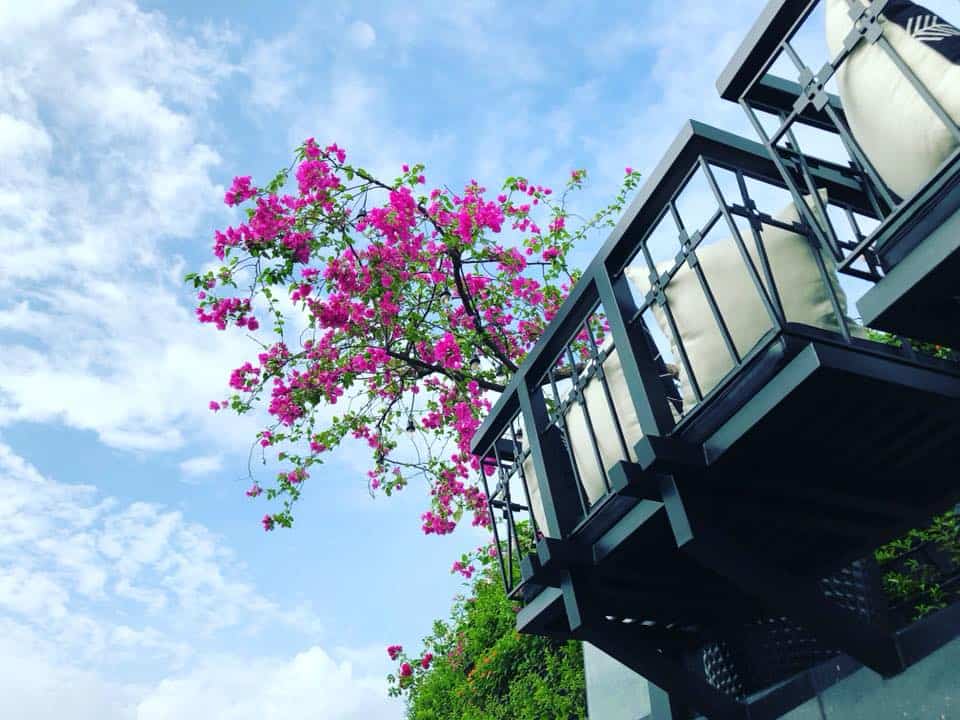 A spiral staircase leads from the 12th floor Gourmet Corner restaurant to the first of three overlapping decks of stylish skylight bar space to create this intriguing split-level 13th floor rooftop.  Three different sized and shaped terraces are set at angles to one another, crafted from glass, metal and wood complemented by a monochromatic color palette of black, dark granite and hints of cream, softened by the inclusion of trees, walls of plants and warm mood lighting at night.
The pièce de résistance is surely the eye catching second level resembling the profile of a grand piano, rising majestically above the outdoor bar and spacious open kitchen. These overhanging curves contrast with angular lines and straight edges, which define the overall look and feel of the bar.   The choice of a grand piano also symbolizes the concept of elegance and luxury to which EHG aspires.  The third section right at the top is designed as an exclusive space reserved for special and intimate occasions.
The Diamond Sky Bar boasts dramatic 360-degree panoramic views of Hanoi. Mr. Phuc Le, the Restaurant Manager commented, "the bar will be the coolest place in Hanoi for watching at least three New Years' Eve fireworks displays across Hoan Kiem Lake, Thong Nhat Park in the south and from Gia Lam across the Red River. It is the ideal platform for observing the city in all its glory, in all seasons at any time of the day and night".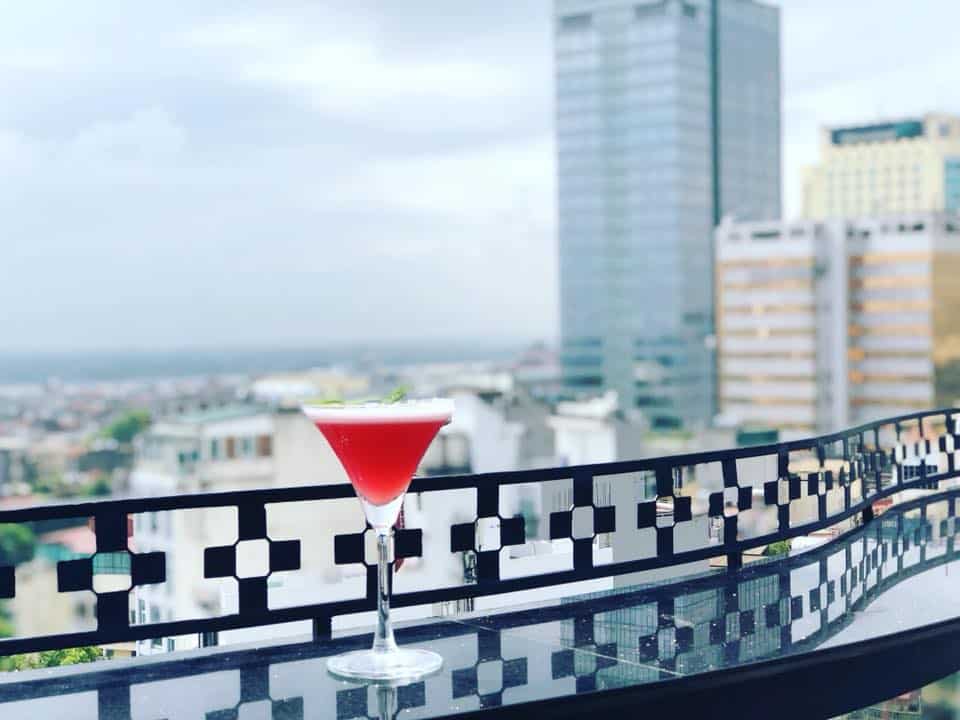 Sweeping views of Hoan Kiem Lake that defines Hanoi, the mighty Red River with at least five of its bridges – Nhat Tan, Long Bien, Chuong Duong, Vinh Tuy and Thanh Tri.  On a clear day, Ba Vi Mountain-range ('Lord of Mountains') is clearly visible, while sections of Hanoi's iconic colorful mosaic ceramic wall are in evidence along the Red River dyke road.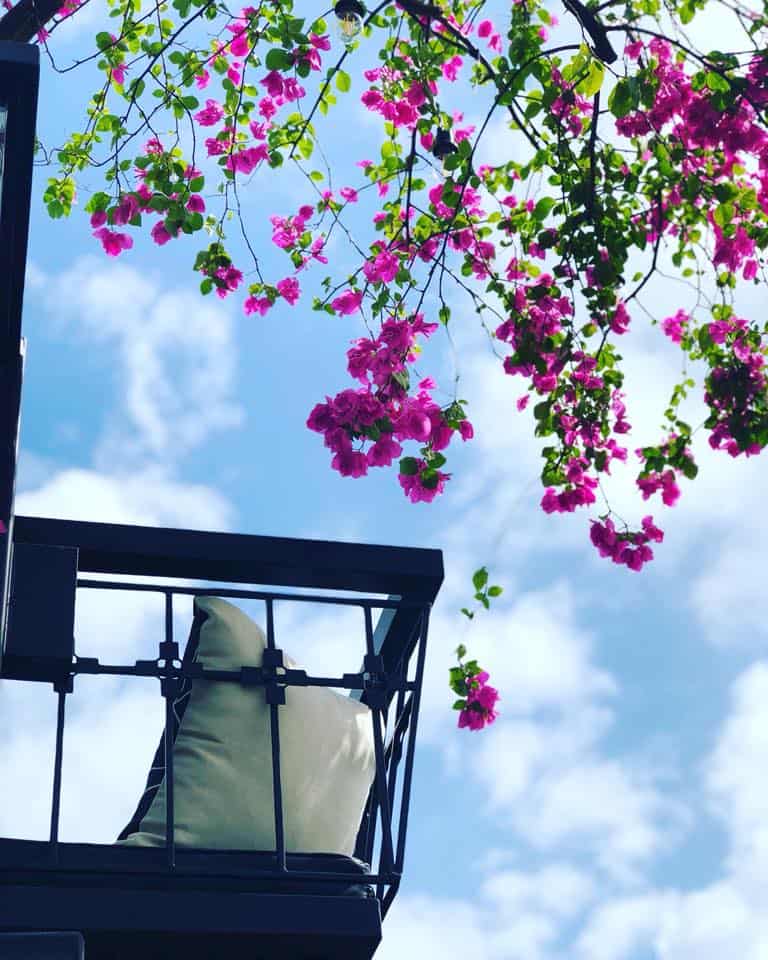 20 July will see the official opening ceremony of the Diamond Sky Bar. Specially invited guests from the media, tourist representatives, partners such as local businesses as well as VIP guests from all EHG hotels will be invited to enjoy EHG's impeccable hospitality. The event will feature a great selection of bar food and beverages, music and a welcome speech from EHG's Chairman.
The Diamond Sky Bar will become the ideal place for late afternoons and balmy evenings, cool breezes and warm sunsets.  Chill out lounge music will add a trendy vibe whilst enjoying some of the best cocktails, beers, spirits and fine wines in Hanoi.
About Diamond Sky Bar
Address: 13th, 14th, 15th Floors, Hanoi La Siesta Diamond Hotel & Spa, 32 Lo Su Street, Hoan Kiem, Hanoi
Open 11:30-24:00 every day
Signature cocktails include: Sapa, La Vie en Rose, Stairway to Heaven, Espresstino, The Rooster
Happy hours and weekly Sapa cocktail demonstration
Click here for more information.