This tour gives an insight into feudal dynasties and Vietnamese history followed by an unforgettable visit to the UNESCO World Heritage site of Trang An grottoes.
Hoa Lu was the nation's ancient capital dating from the 10th and 11th centuries, founded by King Dinh Tien Hoang and King Le Dai Hanh. It was the political, cultural and economic center at that time. Visit the fascinating remains of temples dedicated to the two kings and learn about the ancient citadel.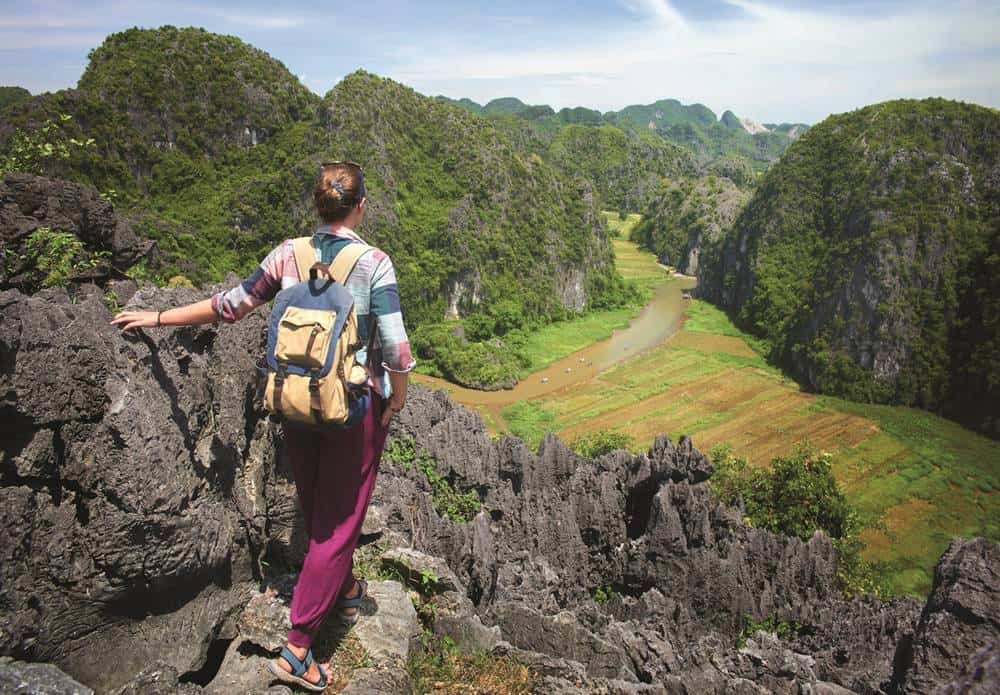 After visiting Hoa Lu, enjoy a traditional lunch in a local restaurant.
In the early afternoon, visit the incredible Trang An grottoes gently cruising down the Trang An River in wooden boats paddled by local Vietnamese women. They often use their feet to paddle. The area is spectacularly beautiful, consisting of 31 valleys and 50 caves, several of which we pass through on the boats. The sides of the valleys are heavily wooded and home to mountain goats. Temples and pagodas can also be glimpsed amongst the trees and the whole area is peaceful and tranquil.
Depart Trang An around 4pm returning to Hanoi at the end of an unforgettable day.
Click here for more details.