Named after the adjacent communal place of traditional and spiritual worship bordering the resort grounds, The Temple restaurant serves inspired cuisine in an environment oozing friendly sophistication and elegance. Evening fine dining at The Temple is more than just a meal. It is a complete experience. Sublime international dishes feature a wellchosen selection of French and Italian cuisine showcasing succulent steaks, tender chicken and high quality seafood fare. Flavorful dishes are perfectly cooked and artistically presented, complemented by fine wines and spirits while the service is seamless, friendly and unpretentious.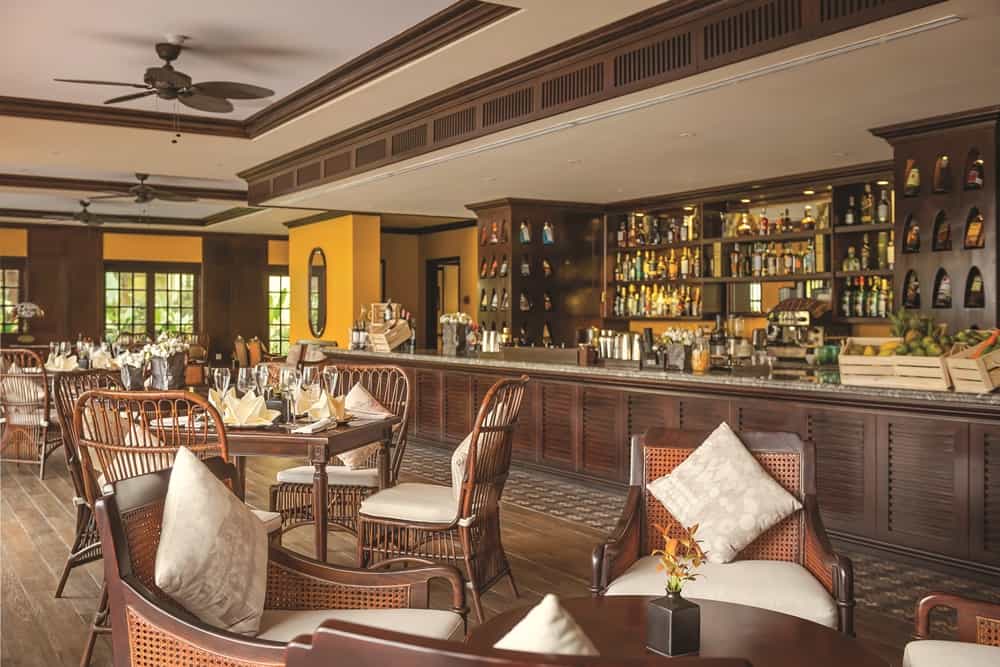 Stepping into The Temple through one of the five doors, which open onto the saltwater poolside terrace, feels as though one is stepping back into an Indochina-French colonial period. Rattan chairs, white furnishings, timeless mahogany colored ceiling fans, simple but sophisticated flower arrangements and stained glass lamps dotted around call to mind a bygone era. Behind the bar a colorful series of small arched alcoves creatively house and showcase prime bottles of spirits.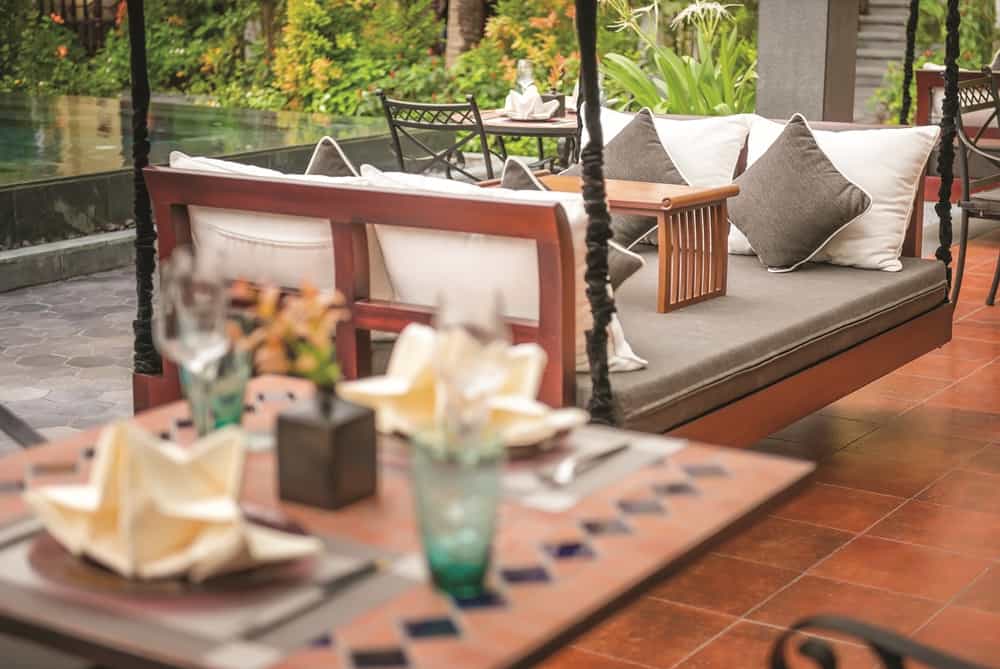 Yellow is the predominant color. Internally the Temple's rich golden sunshine walls link the restaurant to the Club wing villa façade where it takes of pride of place, as well as to its spiritual house namesake next door and the yellow of Hoi An ancient town.
Against this visual backdrop is the soothing and subtle sound of running water from the saltwater pool outside and the mellow soul music within.
Whether dining solo, as couple, family or group of friends no excuse is needed to treat oneself to an exquisite dining experience.
THE TEMPLE
Ground floor, Club Wing, La Siesta Premium Hoi An, 132 Hung Vuong Street, Hoi An
Seating capacity 66 (including bar area)
Breakfast 06:30-10:00
Lunch through to dinner from 11:30 – 22:00
Last orders 21:45
Happy Hour 16:00-18:00 and 20:30-22:00