With the passing of the heat of summer and the advent of autumn's cooler days comes a delightful sight along the streets of Hanoi. It is the daisy flower season.
These ox-eye daisies have snowy white petals and yellow centers. They are of special significance in Hanoi as they stand for tenderness, purity and simplicity – all characteristics attributed to Hanoians.
The daisies only bloom for three weeks a year. During this period it is a familiar sight to see them being sold in the streets, especially in the Old Quarter, either from bicycles or in the flower markets. They are also sold door-to-door as people love to have them in their homes.
The name "daisy" originates from the Anglo-Saxon, meaning "day's eyes" referring to the fact that the flowers' petals close at sunset and open again in the day light. The daisies, which are easy to grow, take four months to flower. They are a good source of income for the growers, who harvest them in the early morning, ready to be sold on the streets.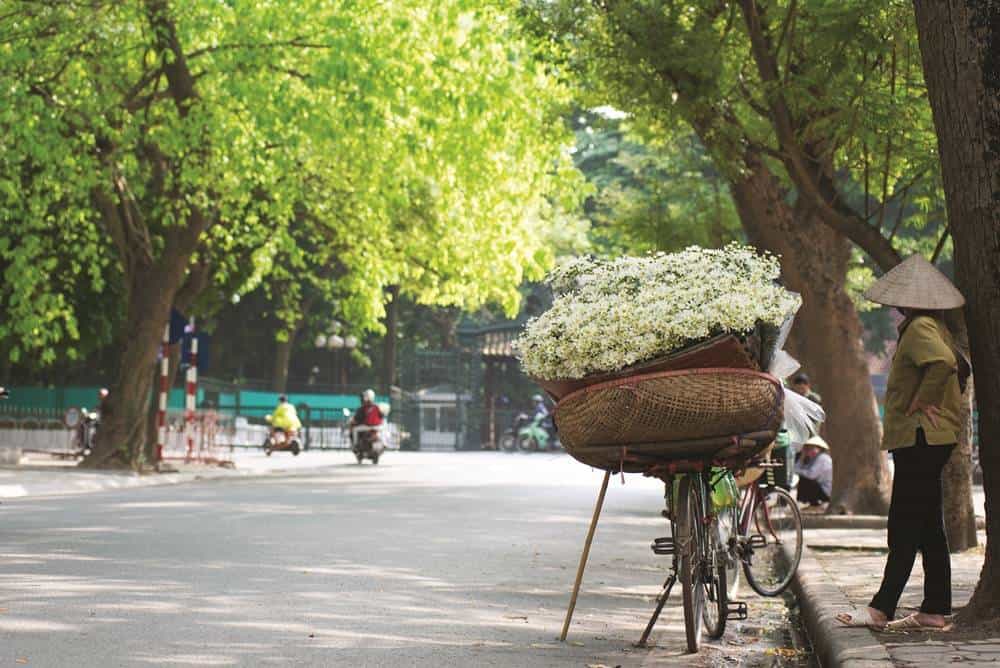 There are two principal growing areas in Hanoi: Tay Tuu Garden in Bac Tu Liem District, 20km from the city center and Nhat Tan Flower Village, under Long Bien Bridge in Tay Ho District. For a small charge, locals and tourists can visit the gardens. Here one can admire the mass of white blooms, take photographs and maybe purchase a small bouquet, a unique and delightful experience.