UNIQUE AND TRADITIONAL FARMING METHODS PRODUCE THE FESHEST HERBS AND VEGETABLES THANKS TO ALGAE AND WEEDS
In addition to naturally fertile land, humble algae and weeds living in the ponds near the De Vong River can rightly take some of the credit for Tra Que's delicious fame and distinct flavors. The village, named after a sweet-flavored herb cultivated in this area, is located 3km north east of Hoi An old town. Centuries ago, it was an important stopping point for boats sailing down the De Vong river from/to Da Nang.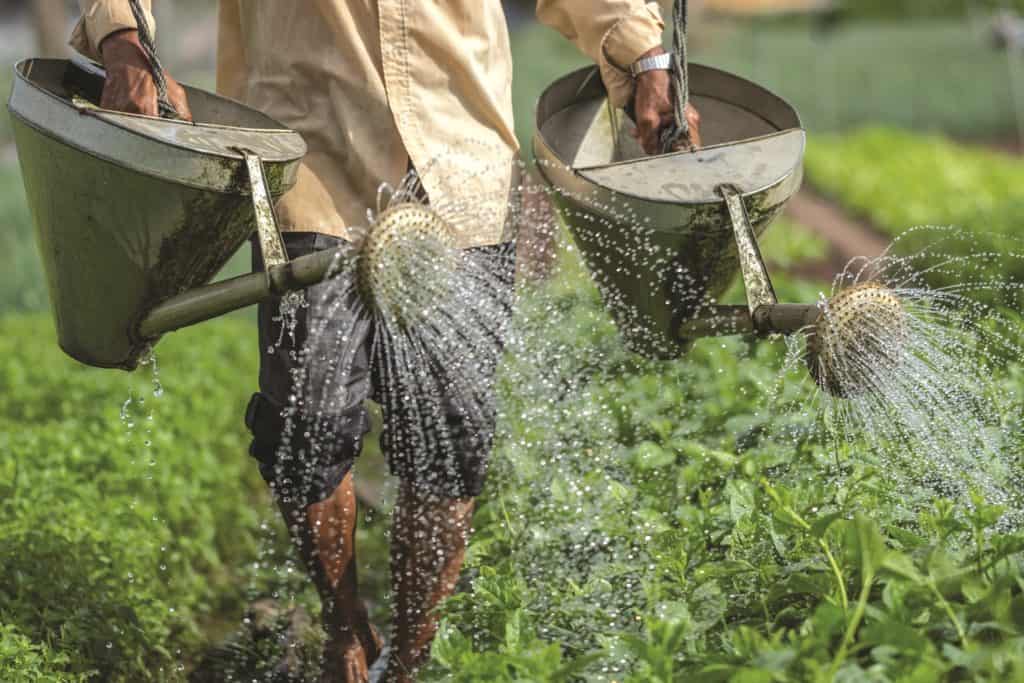 Due to the natural attributes of this area with its rich soil and good water quality, its fame as a leading vegetable production center quickly grew. In addition to growing salad items and vegetables, the village cultivates more than 20 varieties of herb including houttuynia, fragrant knotweed, basil, mint and coriander amongst many others. The produce of Tra Que are vital ingredients in traditional dishes, which define Hoi An's cuisine. Many recipes, such as banh xeo, cao lau, mi quang noodles and so forth, demand fresh vegetables and herbs.
220 farming households live and work as they have done for hundreds of years practicing totally organic farming methods. They use the algae and weeds instead of manure or chemical fertilizer. It is these organic organisms which are the intriguing secret behind Tra Que Village's vibrant healthy greens and fresh flavors.
The village is open to tourists who can watch, and participate in, the traditional farming methods including tilling the land by raking the ground, sowing seeds, watering and picking the vegetables and herbs. The farmers take time to explain the techniques to visitors in this idyllic rural setting. Cooking classes are also held here using fresh ingredients direct from the land.
We end with some food for thought. Maybe it would be more accurate to regard the villagers not as farmers but as artisans. Applying skillful farming techniques, handing down knowledge from generation to generation, combined with wonderful aromas and vibrant colors, Tra Que's industry can be likened to a delicious art form.
Tra Que Organic Vegetable village
Tra Que Hamlet, Cam An village
Northeast of Hoi An old town