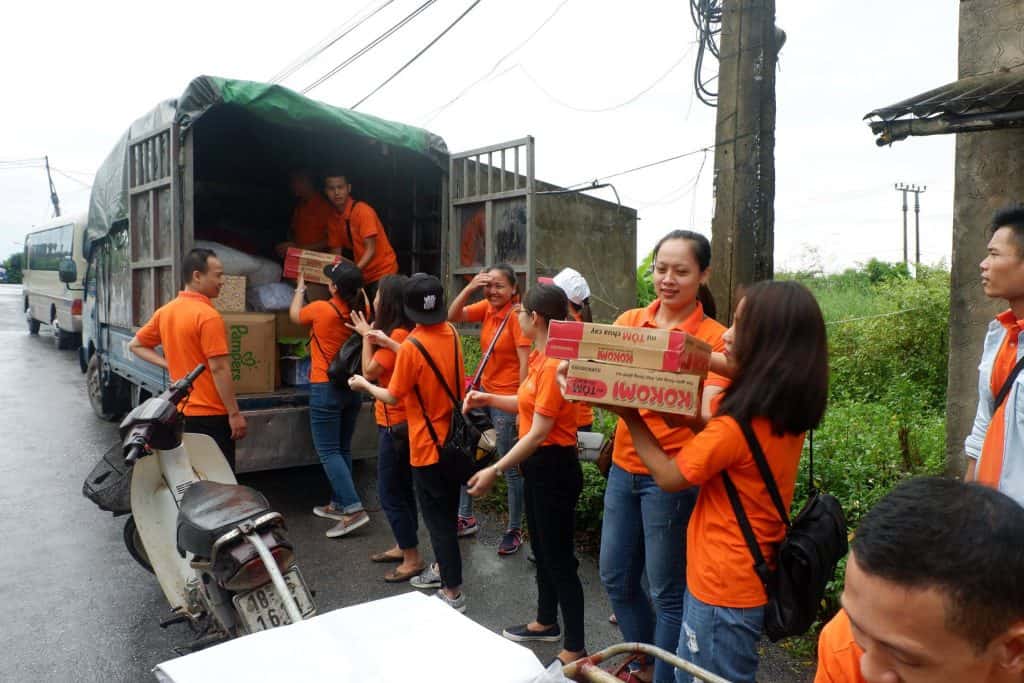 We more than a hospitality business. We take our social responsibility very seriously. At EHG, everyone is proud of what we do to give back to our communities and society. As an organization, we firmly believe in our duty in giving support where is needed. One inspiring initiative is our annual "Sharing for Society" charity trip. Each year we choose a community deserving of a helping hand.
Our 2017 chosen destinations were Tân An ward, Quảng Yên commune, Quảng Ninh Province and Nghĩa Hưng Commune, Nam Định Province.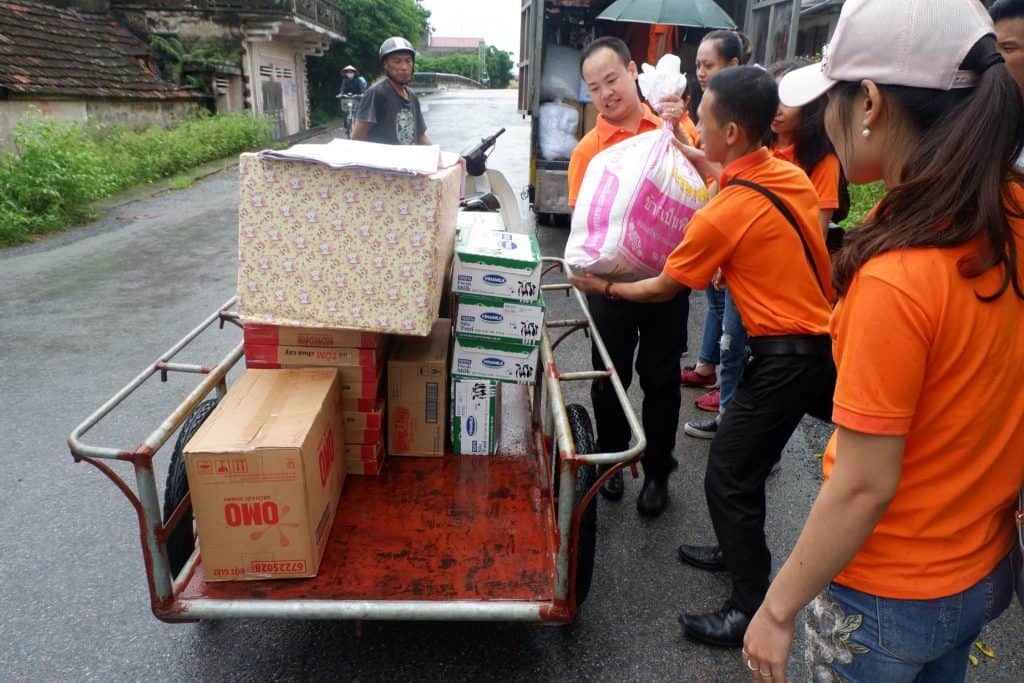 During a hotel site inspection this July to these areas, we realized EHG could help some of the communities. The EHG Board of Directors loved the idea. So on a very rainy morning in early October, 20 of the EHG team set off from Hanoi to meet five families (4 families Nam Dinh and 1 family in Quang Ninh). By the time we reached the first destination the rain at stopped and the sun was shining. It was perfect timing. Sisters, Nan and Na, in one of the families we met in Nam Dinh are struggling to cope with a disabled father living in very poor conditions. Our contribution will help change their life a bit. This family, along with the other four, will benefit enormously from a combined contribution of 150 million VND (30 million VND per family). EHG feels humbled to be able to change their lives a bit. We are now planning our next trip that will bring help and relief to other families in need.