Elegance Hospitality Group (EHG), which operates a collection of high end luxury boutique hotels in Hanoi and a resort in Hoi An, announces the opening of its third sky bar in Hanoi's Old Quarter at the end of April 2019. Rooftop bars have become all the rage in Vietnam's major cities and EHG, through its La Siesta hotel brand, is leading the way with some inspired sophisticated bar concepts and chic outdoor venue space.
The Lighthouse Sky Bar, on the top floor of La Siesta Premium Hang Be, is EHG's latest terrace bar. This ambitiously structured space, which is surely unique to Hanoi and Vietnam for that matter, is styled on a boat facing the direction of the Red River.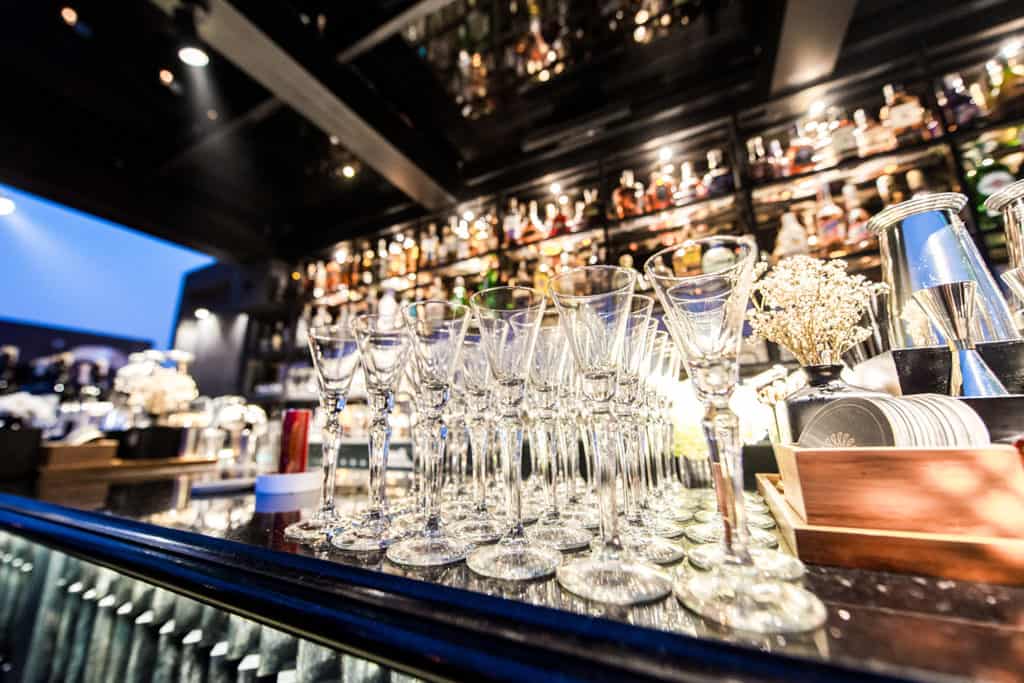 La Siesta Premium Hang Be's General Manager Pham Trung Dung explains the design is a play on the street's ancient history. "Hang Be Street originally traded a very basic type of wooden boat called a bè, which means raft in Vietnamese. Centuries ago the Red River flowed closer to the Old Quarter. Historians believe Hang Bè Street was the site of a river embankment where trading was carried out". It was this history which sparked the idea of styling the bar as a boat. The venue is 'moored' over three levels of terrace. The bow with the bar area overlooks the street while the stern faces the Red River. Glass, metal and wood complement a monochromatic color palette of black, granite grey and hints of cream. Background chill-out music creates a trendy understated vibe. Open air seating at the front and back features ship-shaped black oval clusters of sofas. Trees and flowers bedeck the sky bar's profile as part of the hotel's external architectural greenery. The name of the bar 'The Lighthouse Sky Bar' is proudly emblazoned on the side as is the 'vessel's' own registration number clearly visible left and right of the bow: EHG 6688, considered a lucky number. However, the pièce de résistance and the bar's uniquely defining feature is surely the splendid red and white 6m high lighthouse complete with flashing light at night which undoubtedly will become an iconic feature of modern Hanoi.
Mr Do Van Dan EHG's Chairman confidently states that "our third rooftop bar is on course to become one Hanoi's coolest rooftop destinations with awe-inspiring views and a great menu which will make it an influential player on the city's growing sophisticated bar scene."
EHG properties are known for their refined service, impeccable design, distinctive identities and great experiences. The bar represents a new milestone for the group as well as a testament to some meticulous planning, inspired design and clever use of the rooftop surface area.
The Lighthouse Sky Bar
Rooftop
La Siesta Premium Hang Be, 27 Hang Be Street