Let us tempt you with our full day tour by private car to the city of Da Nang and surrounding area. Da Nang is one of Vietnam's international gateways, a major port and the largest city in central Vietnam –much of its history dates from the Champa Kingdom.
On arrival in Da Nang we visit the Linh Ung Pagoda on Son Tra Peninsula where, in the courtyard is the amazing and stunning statue of the Lady Buddha, Goddess of Mercy. This immense 67m high statue is the equivalent to a 30-storey building, standing on a 35m diameter lotus flower carving. On Lady Buddha's hat is a Buddha statue 2m high. The statue faces the sea – one of her hands exorcises, the other holds a bottle of holy water. For the energetic, a climb up inside of the statue reveals an altar on each of the 17 floors with 21 Buddha statues featuring different characteristics. The climb leads to stunning views from the top.
Marble Mountain is a well-known pilgrimage site with peaks, caves, tunnels and temples, a group of five limestone and marble hills named after the five elements, Metal, Wood, Water, Fire, and Earth. The mountains are climbed for their spectacular views, the Water Mountain being the most popular with pagodas dating from the 17th century as well as caves. To reach the Tam Quan Gate involves climbing up 150 steep stone steps but the view to Mount Kim Son (Metal Mountain) is rewarding. The most beautiful observatory spot is the Riverview Tower.
We also visit the Museum of Cham Sculpture, the largest such exhibition in the world with 300 items on display dating from the 7th to 15th centuries, many considered masterpieces. The museum's façade is decorated with carved symbols of Hinduism.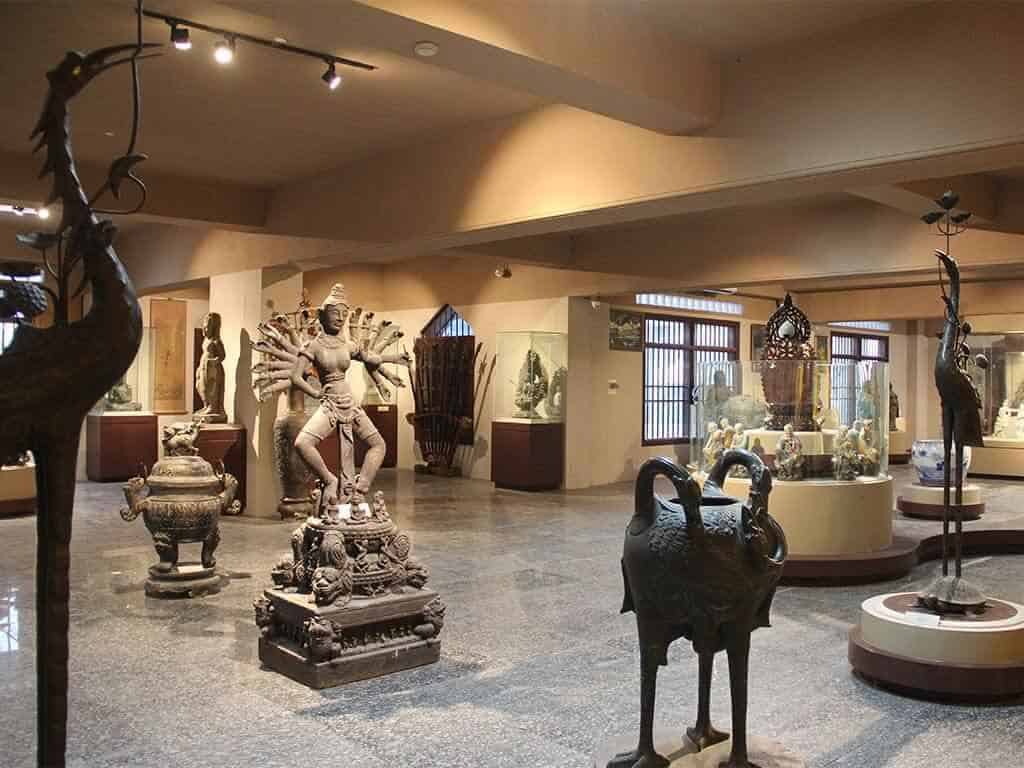 We then take a southerly route enjoying coastal and beach scenery to lunch at a traditional restaurant, after which we join the Hai Van Pass, an unmissable experience. At 500m above sea level, it is the highest pass in Vietnam.
Then it is back to the hotel. Our tour includes private car, English speaking guide, entrance fees, lunch and water. Prices from 3,150,000VND to 1,300,00VND dependent on numbers.