Cu Lao Cham Marine Park, also known as Cham Islands, is a group of eight islands. Only one, Hon Lao (Pearl Island) is inhabited.  They lie eight nautical miles off Hoi An's coast. Archaeologists believe the Cham people were the first island settlers around 3,000 years ago, when they traded the islands' rich resources with the rest of the world.
The islands have a diverse ecosystem and rich aquatic resources including coral, seaweeds, tiger shrimps and shellfish. The local people's main sources of livelihood are rice cultivation, fishing and trading in pepper, cinnamon bark, ivory and wood, the products of which are traded through Hoi An's port. There is also a lucrative trade in swallow nests, which are the main ingredient for bird's nest soup.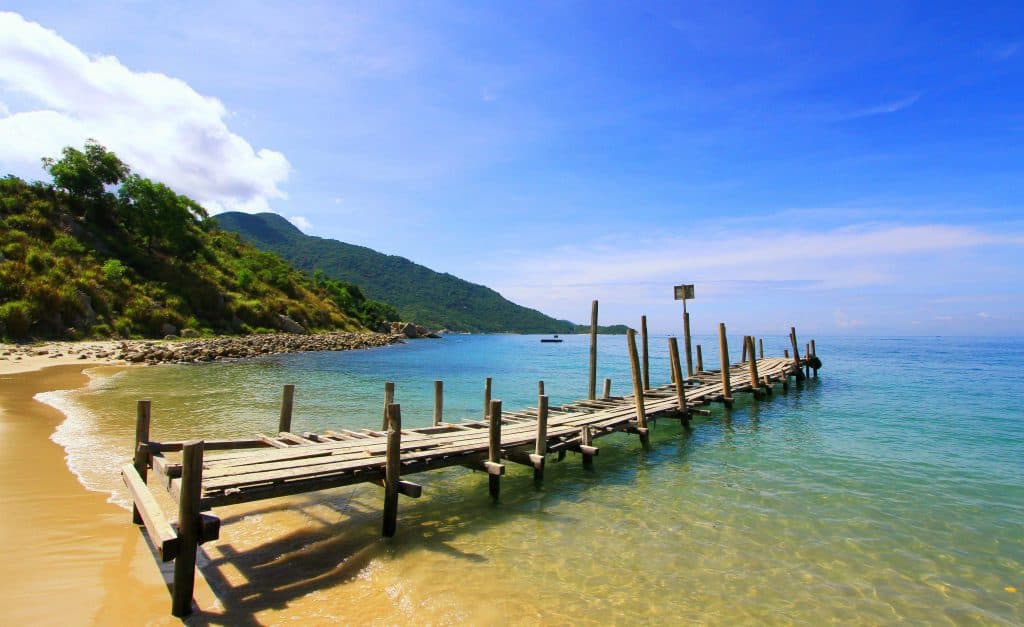 While there are a number of ways to reach Cham Islands, tourists commonly opt for an organized day trip from Hoi An. Alternatively, take a speed boat, or one of the colorfully chaotic public boats which deliver supplies to the island. If you opt for this method, you must be prepared to stay overnight, as the boat returns immediately to Hoi An, not returning until the following morning.
Visitors to Hon Lao will find sandy white beaches and the chance to dive or snorkel in the sparkling waters. The island's two villages are on the sheltered western side. The main harbor is located in Bai Lang village while Bai Huong fishing village is near the southern tip. The eastern side of the island is very much the military's domain.
Previously, staying overnight was discouraged, although it has always been possible to camp on the beaches. Nowadays however, a number of reasonable homestays have sprung up to cater for a select number of visitors who want to sleep over. It should be noted that as the majority of visitors leave on the afternoon tourist boats, most shops and eating-places close around 4pm in the afternoon.
The best time to visit Hon Lao is midweek from March to September. Weekends tend to be busier with local tourists.  From October to February the seas can be too rough making the sea crossing too dangerous.