The scorching heat is fast approaching in Thailand where we reside. Drawn by cooler April temperatures and fueled by our love for Vietnamese food, we embarked on a 4-day vacation to Hanoi with our two young children
Impeccable Service From World's Hospitality Finest
Just less than an hour car ride from Noi Bai International Airport, we arrived at where was recently accoladed as the world's 10th best hotel on Tripadvisor travellers' choice award. Hanoi La Siesta Trendy & Spa, nestled in a private enclave on a narrow street named after a 19th century revolutionary poet is strategically located at the one thousand-year-old Old Quarter. Rightly smacked at the center of action, soaking up on the city's authentic old world charm is just a stone throw away.
Our room was incredibly spacious for a family of four. The interior was aesthetically appealing. Chic and modern looking themed with retro-styled furnishings and timber flooring. Many restful nights were spent simply by crashing in to plush beddings designed for our utmost comfort.
The hotel's in house dining is another major draw. The restaurant offers a panoramic view of the Old Quarter's skyline and serves up a  galore of international cuisine and local classic dishes pleasing the most discerning of palates to kickstart the day. But what made La Siesta Trendy truly exceptional is its "guest first" policy. We were always greeted with genuine smiles and the staffs were always professionally engaged to make sure they are keeping up with the guests' expectations. The consistent warmth and attentiveness throughout our stay spoke volumes and are evident of the impeccable hospitality service felt at all levels.
An Exclusive Culinary Adventure
Food and culture is intricately intertwined. Understanding the local food culture is akin to catching a glimpse of the city's cultural influence, origins and historical past.
Authentic and high quality local tours are some of the immediate convenience and perks you have as a guest at La Siesta Trendy.
The local walking food tour led by an experience food guide was a delightful and deletable cultural experience for our family. Sampling 8 different local delicacies from 8 different food stalls in 3 hours. We zipped through the streets amidst frantic traffic, passing by traditional food stalls, shops, quaint coffee shops, nostalgic street barbers, local commuters and local housings inherited from pre war periods. Hitting the streets in the Old Quarter is like a trip down memory lane brimming with character and history. Definitely a culinary adventure not to be missed.
Travellers with a penchant for learning to whip up classic Vietnamese dishes can try out a combination of a cooking class and local market tour organised by the hotel. With a local expert, you will be led on a walking tour to the neighborhood's wet market to purchase the ingredients needed to create your dish. You will savor your own creation over a glass of wine at the end of the class.
The many opportunities for interaction with the locals will help you gain an unprecedented insider's' view of the many unique food philosophies behind Vietnamese diverse food culture that had been so intricately influenced by different cultures and culinary principles.
A Bustling Nightlife At The Heart Of French Quarter
Lang Toi is what I would personally describe as a brilliant and pure theatrical delight for the senses. Astounding choreography, gravity defying stunts interspersed with rendering of a dozen over exotic musical instruments depicts the village life of Vietnam's yesteryears in a beautiful neoclassical gothic themed theatre inherited during French rule since the 1900s.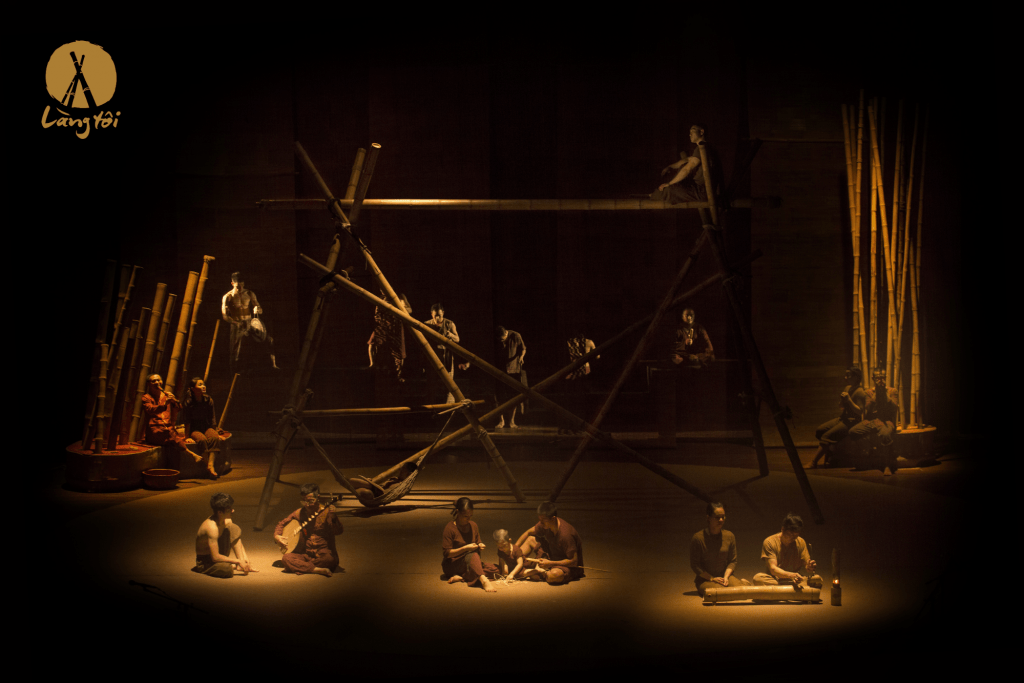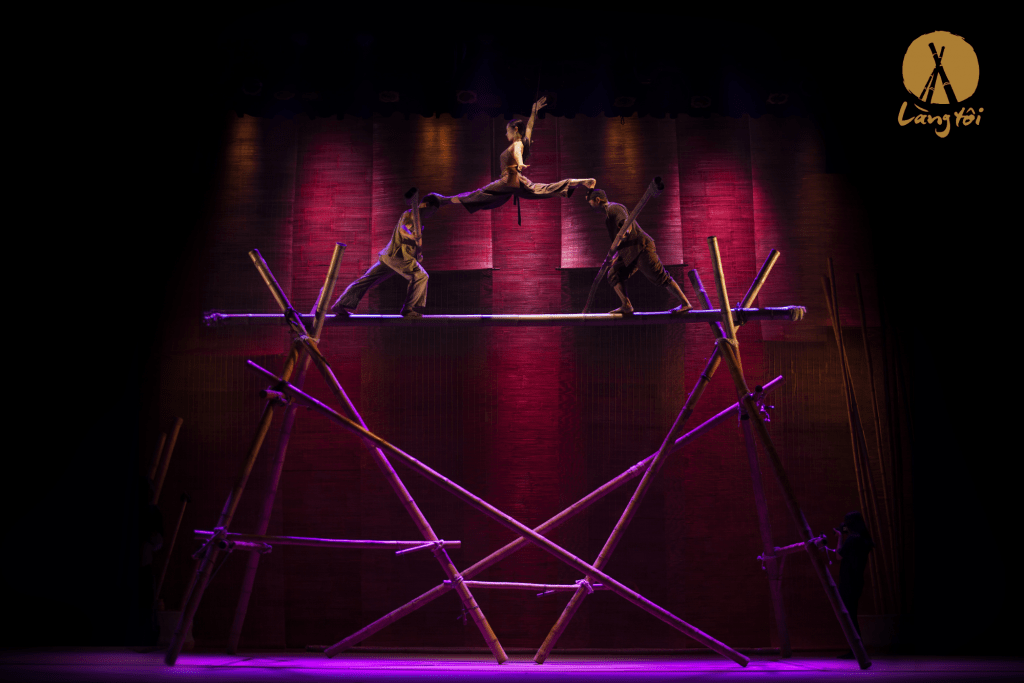 Performing at the Hanoi Grand Opera House, the iconic architecture is located at the historical and cultural heart of the French Quarter. Currently the biggest theatre in Vietnam, it now stages international and home grown artistes across a wide genre of performance arts. Tickets can be bought with premium seating arranged on a first come first serve basis through La Siesta or any of its sister hotels under the group.
The vicinity of the Hanoi Grand Opera House is bustling with nightlife. You will easily find your way around upscale restaurants, art galleries, luxury hotels and boutiques. Other landmark attractions include war museums like Maison Centrale, National Museum Of Vietnamese History and Chom Hom Market, a fabric haven for tailors and custom made clothing.
Hanoi can feel overwhelming after a while. The Hoam Kiem Lake located just less than 5 minutes walk away from La Siesta Central Hotel And Spa is where locals escape to and away from the noise and frenetic traffic. Roads to and around the lake are also closed during weekends for a quiet and peaceful getaway within the heart of the city.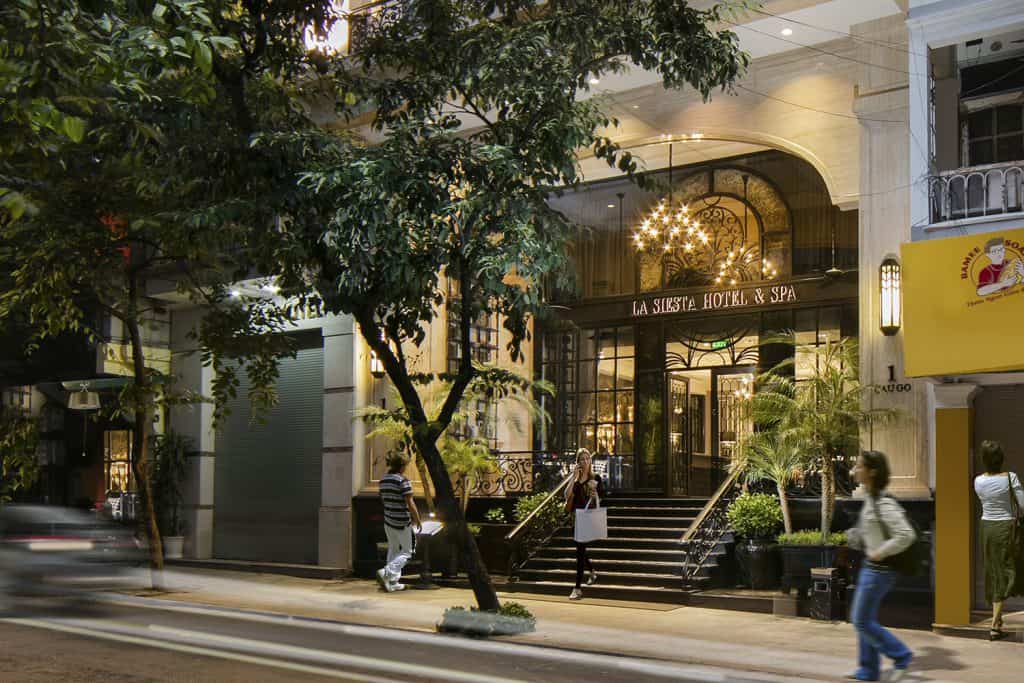 Leaving Hanoi Behind For Heritage Natural Wonders – Halong Bay and Tam Coc Ninh Binh
Halong Bay and Tam Coc will offer the much needed escape from Hanoi's busyness. Both destinations are a 3 hour drive from the city. You will bask in the ethereal beauty of Halong Bay's natural wonder scattered with thousands of wind eroded grottoes and towering limestone karsts over a body of emerald waters on a luxury vessel complete with the finest cuisine.
At Tam Coc, you will drift to the slow rhythmic flow of the meandering river surrounded by vast stretches of evergreen paddy fields. As you sailed through the surreal heritage kingdom amidst a sea of green on a sampan, you began to wonder how long it takes for the boat lady behind you to master manoeuvring the oars so skillfully with just her feet. You will want more of Tam Coc and will hop on to a biking experience that takes you through quaint villages, old temples and farms in April's cold crisp air.
The trip to Hanoi humbled and inspired us. The city has so much to offer as a family destination and is best suited for families seeking out a balanced mix of adventure, food and entertainment.The city never really stops but its enduring traditions are still pretty much kept and preserved in a time capsule. Its contradictions, charm and character will keep us coming back for more.
This article is written by Joey Ho Meng Guet from fleemeatrip.com, an online travel portal dedicated to authentic travel for families In Asia.
Photo Courtesy of La Siesta Trendy, EHG Travel, Lune Production and Fleemeatrip.com