Mooncakes are an important part of Tet Trung Thu, Mid-autumn festival in Vietnam – held at the time of the full moon. This year it falls on 24 September.
The cakes are round or square in design. Square symbolizes the earth while round reflects the sky. There are two kinds of crust/pastry casing – baked and glutinous. Baked are made from wheat flour, egg, oil, baking soda and a special syrup. The very thin crust is covered with a mix of egg yolk and sesame seeds. After baking they are turn a shiny brown. The glutinous ones are made with a special flour, pomelo flower extract, oil and the special syrup. The sticky crust is made by burning rice that is then ground. Mooncakes have a multitude of sweet and savory fillings.  The most traditional are mung bean and lotus seed paste mixed with durian/padan leaf juice;  taro paste, red bean, black bean, chocolate, tea powder, minced coconut meat, sesame and young green rice. A salted duck's egg yolk might be added to the middle of the cake.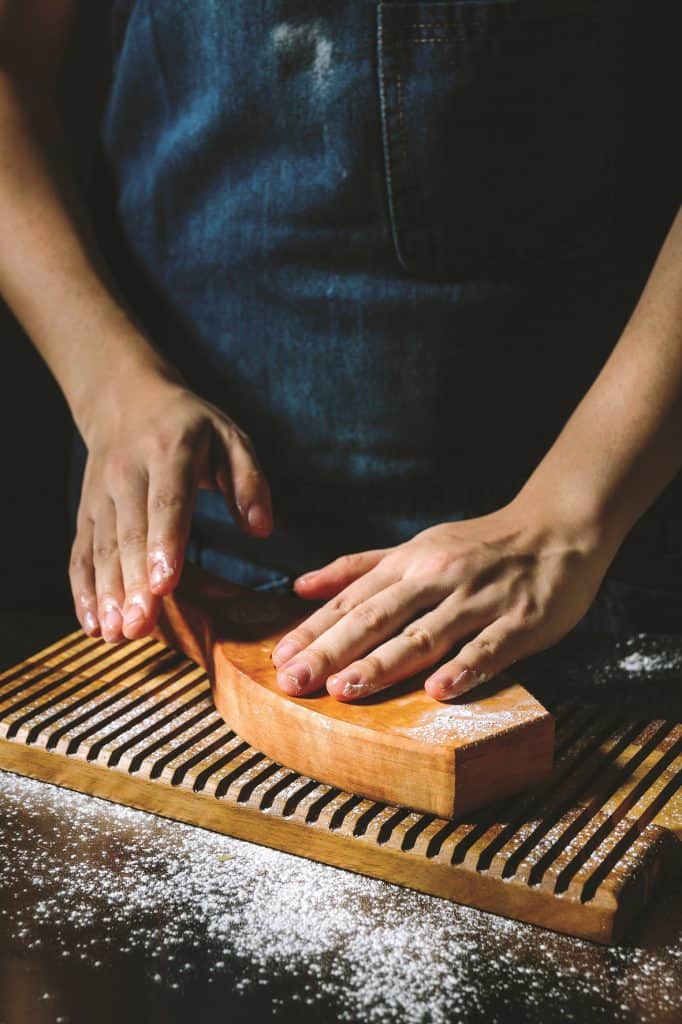 Mooncakes are made with special plastic or wooden molds – the more traditional are wood. In Dinh Quan village in Hanoi's Thuong Tin District, wooden molds are handmade whilst in Hanoi itself Mr Pham Van Quang of Hang Quat Street makes many wooden molds in various designs. He is busiest between the 5th and 8th month of the lunar calendar. He comments that an artisan must be dedicated to the job of producing the molds; each one can take one to three days to make.
Two kinds of wood are used – thi wood and xa cu wood.  These woods produce a moderately firm and flexible structure, making it easier to remove the cakes from the mold. Traditional shapes include: carp fish, daisies, lotus flowers and traditional characters. Mr Pham Van Quang also makes molds featuring children's favorite cartoon characters.