TWILIGHT, DIAMOND, LIGHTHOUSE. WHICH IS YOUR FAVORITE?
Looking down over the ordered chaos of Hanoi's noisy streets with a glass in hand at a rooftop bar is one of the best ways to spend a hip evening in the city. The idea of the rooftop bar dates back to 1890 New York when the Casino Theater on Broadway and 39th street revealed its garden bar on the roof. Fast-forward 129 years to today where in Vietnam terrace bars are all the rage and EHG has a trio of Hanoi's best.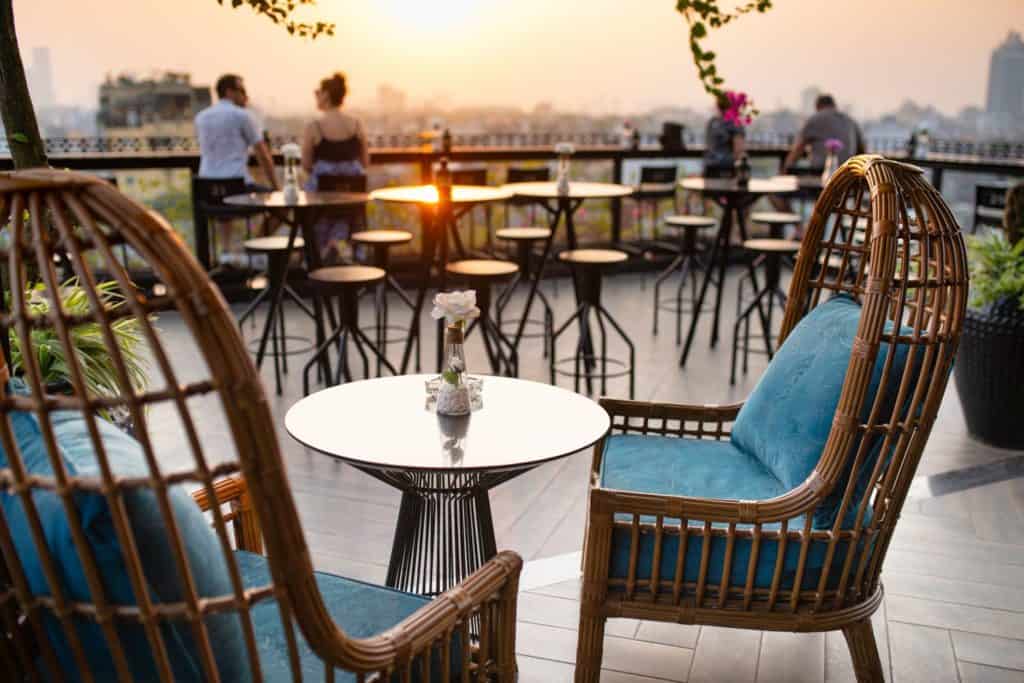 The Twilight, Diamond and Lighthouse Sky Bars are much loved by our hotel guests and Hanoi residents alike. The three bars are united by an overall look and feel calling to mind an Indochina era. They share a monochromatic color palette of black. granite grey, touches of cream. A mixture of angles and curves crafted from glass, black metal and wood. The effect is softened by trees and walls of delicate plants in blankets of greens and bright colors, and splashes of bright hues such as the Twilight Sky Bar's pale turquoise soft furnishings.
Meanwhile, each bar has a personality and character of its own and many of our customers have their own favorite.
The TWILIGHT SKY BAR on the 8th and 9th floors of La Siesta Premium Cau Go is approached by a spiral staircase from the Red Bean restaurant. This is against a backdrop of 270-degree views of the city streets and Hoan Kiem Lake – beautiful in daylight and magical after dark with its myriad of twinkling lights. Close to our hearts, this is the first of our sky bars.
The DIAMOND SKY BAR takes pride of place at La Siesta Classic Lo Su. It is uniquely designed over three overlapping angled levels giving 360-degree awe-inspiring views of the city, Hoan Kiem Lake in its entirety and five bridges spanning the iconic Red River. The views are matched by the bar's intriguing design feature – the overhanging second level is shaped as the curves of a grand piano.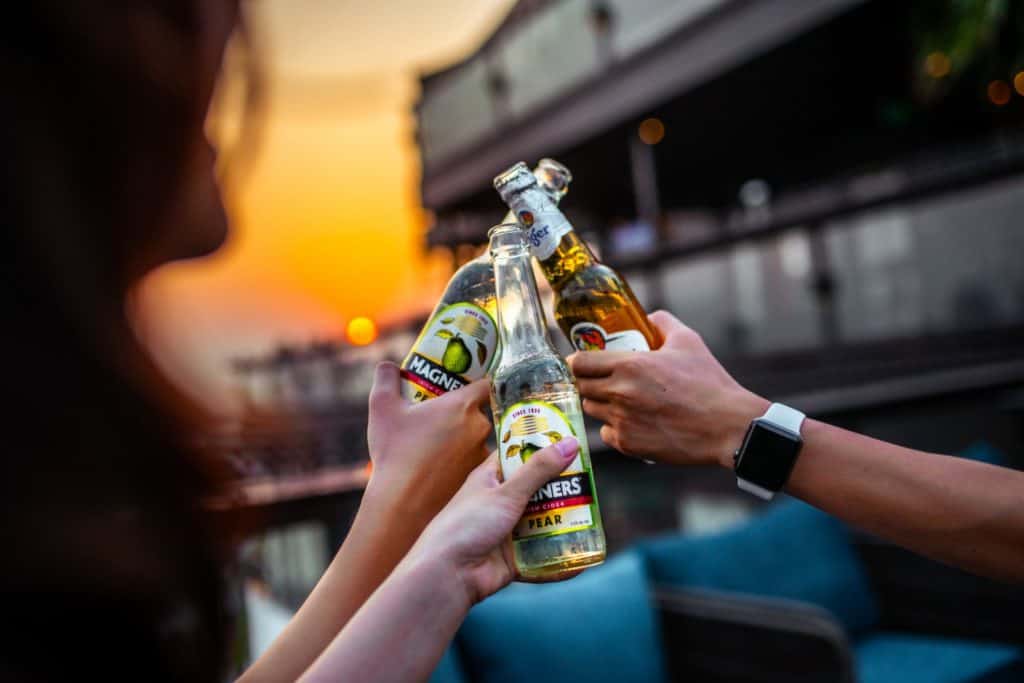 The latest addition to this family is the LIGHTHOUSE SKY BAR on the 10th floor terrace of La Siesta Premium Hang Be. The design is based on its location and meaning of Hang Be street. Be means boat/raft and the bar is designed as a boat "moored" over several levels. The 'bow' overlooks the street, the 'stern' faces the Red River with steps leading up to the 'ship's bridge'.
Stunning designs and amazing views are complemented by great live music from our resident cover band and violin and sax instrumental duo. Whether your beverage of choice is a classic cocktail, a fine wine or spirit we invite you to escape the frenetic pace of Hanoi. Visit all three of our sky bars and decide which one is your favorite.
Twilight Sky Bar
La Siesta Premium Cau Go
Add: 8th & 9th floors, 1 Cau Go Str., Hoan Kiem Dist., Hanoi
Diamond Sky Bar
La Siesta Classic Lo Su
Add: 13th, 14th & 15th floors, 32 Lo Su Str., Hoan Kiem Dist., Hanoi
Lighthouse Sky Bar
La Siesta Premium Hang Be
Add: 10th floor, 27 Hang Be Str., Hoan Kiem Dist., Hanoi